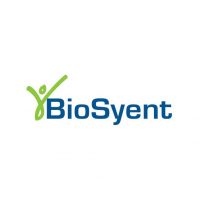 Cormark Securities initiated coverage on BioSyent (TSX-V: RX) with a "buy" recommendation and $10.25 target price. The stock closed at $8.40 on Thursday.
BioSyent establishes and builds out pharmaceutical brands in the Canadian market as well as a growing interest in international jurisdictions. Currently targeting niche products with annual peak revenues of about $20-million each, BioSyent has amassed a portfolio of 11 assets, all of which are growth-stage products or earlier.
By focusing on introducing novel products to the Canadian market and navigating all regulatory and branding requirements, BioSyent transactions require minimal investment upfront and tend to generate internal rates of returns in excess of 20%, writes analyst David Novak.
"This is clearly evidenced by an impressive annual track record of delivering a return on equity of more than 35% over the past five years," he added.
"Boasting an impressive three-year revenue CAGR of 45%, a three-year EBITDA CAGR of 53% and a three-year EPS CAGR of 33%, BioSyent has demonstrated its ability to establish well-respected brands and to rapidly capture market share," Mr. Novak said.
"With approximately $10.5-million in cash and no debt, we believe BioSyent is well positioned to continue to build on one of the most well-established pharmaceutical foundations we have seen in the Canadian pharmaceutical space, drawing striking similarity to Paladin Labs," he added.