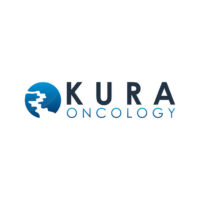 Leerink resumed coverage of Kura Oncology (NASDAQ:KURA) with an "outperform" rating and $15 price target. The stock closed at $5.60 on Wednesday.
"We view Kura's lead pipeline program, tipifarnib (a farnesyltransferase inhibitor) as a safe and active drug," writes analyst Jonathan Chang.
Kura licensed worldwide rights to tipifarnib in oncology from Janssen, which previously evaluated tipifarnib broadly across various hematologic and solid tumors with limited success. "We believe Kura's precision medicine approach to developing tipifarnib in biomarker-defined patients offers the opportunity to improve on past efforts," he added.
Despite the risks associated with the story, Mr. Chang figures Kura is attractively valued heading into a data rich 2017.
Tipifarnib is currently being evaluated in three company-sponsored Phase 2 studies in HRAS mutant solid tumors, peripheral T cell lymphoma (PTCL) and lower-risk myelodysplastic syndrome (MDS). A fourth Phase 2 study in chronic myelomonocytic leukemia (CMML) is expected to start before the end of 2016. There is also an ongoing Phase 2 investigator-sponsored study of tipifarnib in urothelial cancer.
Kura expects to report additional Phase 2 data from the HRAS mutant solid tumor study in the first half, top-line Phase 2 data from the PTCL study also in the first half and top-line Phase 2 data from the lower-risk MDS study in the second half. KURA also is guiding to top-line Phase 2 data from the CMML study in the first half of 2018.