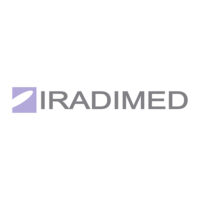 Roth Capital Partners downgraded iRadimed (NASDAQ:IRMD) to "neutral" from "buy" with a new price target of $11.50 after the company pre-announced a third quarter miss and reduced its 2016 outlook. The stock closed at $10.77 on Tuesday.
Analyst Chris Lewis writes that the announcement leaves him "incrementally cautious on the near-term pump growth profile and lengthening sales cycle."
iRadimed is the only provider of non-magnetic intravenous infusion pump systems that are safe for use during MRI procedures.
"While we are still believers in iRadimed's technologies and market opportunity over the longer-term, we will look for sales cycle normalization, improving new order activity (organic pump growth stability/sustainability), margin visibility, and MRI-monitor regulatory progress / commercial launch, which has been pushed out, to gain higher conviction," he added.
iRadimed expects 2016 revenues and EPS of $32.9-million to $33.2-million (+4% year-over-year) and 60 cents a share to 63 cents, respectively, versus previous guidance of $39-million to $40-million and 91 cents a share to 93 cents.
"We view iRadimed as a show-me execution story, at this stage," Mr. Lewis added.