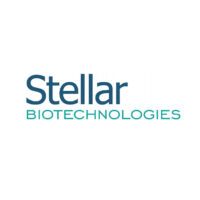 Maxim Group lowered its price target for Stellar Biotechnologies (NASDAQ:SBOT) to $7 from $17, citing market environment, catalysts related to clients for Stellar's Keyhole Limpet Hemocyanin (KLH) protein, revisions to timelines for KLH revenues, and other related assumptions.
Shares of Stellar were quoted at $3.14 in afternoon trading on Monday.
While Stellar is funded into early 2018, analyst Jason McCarthy writes that the "the net effect of the environment has been to skew valuations to the low end of the historical range."
He said that for microcap companies facing a data trough (for Stellar, the trough is related to its KLH partners), "sustaining their existing valuations — much less reaching the premium end of the range — has become an unlikely possibility."
However, he said considering Stellar's current stock price, plenty of upside remains to support a "buy" rating.
"We have adjusted our assumptions for KLH revenues based on longer timelines to commercialization for key partners like OBI Pharma (breast cancer, still designing a Phase 3 study)," he pointed out. "The impact is reduced KLH revenues. These factors add up to more risk."