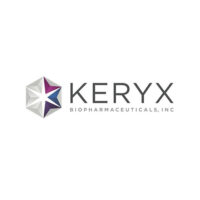 Maxim Group downgraded Keryx Biopharmaceuticals (NASDAQ:KERX) to "hold" from "buy" and removed its price target for the stock, which was quoted at $5.16, down $2.20, or 30% in trading Monday afternoon.
The move reflected news that Keryx will now face a manufacturing disruption for at least one quarter and possibly more, writes analyst Jason Kolbert.
"We have also adjusted our assumptions for COGS (higher) in the 25% range, migrating slightly lower over time," he said. "In addition, we lower our revenue assumptions for this year and next year as Keryx works its way through the disruption."
As a result of the manufacturing disruption, Keryx suspended its guidance. "It is not yet clear what the short-term or the mid-term impact will be on revenue projections," Mr. Kolbert said.
"Just as Auryxia was building traction, it is a disappointment to see a manufacturing disruption," he added. "While we believe the long-term picture is still robust and intact, the short term will be difficult and is not predictable."