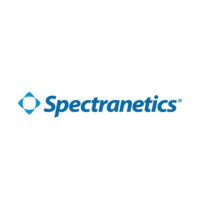 Canaccord Genuity has raised its price target on Spectranetics (NASDAQ:SPNC) to $23.50 from $20. The stock closed at $16.68 on Thursday.
"Our bullish conviction heading into the Q1 print was validated by the strong quarterly performance that reflected a continuation of the positive trends from the second half of 2015," writes analyst Jason Mills.
Spectranetics develops, manufactures, markets and distributes medical devices used in minimally invasive procedures within the cardiovascular system. The company's products are available in over 65 countries and are used to treat arterial blockages in the heart and legs and in the removal of pacemaker and defibrillator leads.
Mr. Mills said strong Stellarex data presented this week at Charing Cross portend positively both for U.S. pivotal data, set to be presented in October, as well as the product's strong potential in a large, growing DEB end market.
"We expect the stock to trade materially higher owing to the U.S. Stellarex approval and launch in 2017, which we believe will meaningfully change the slope of Spectranetics' forward growth rate," he added.