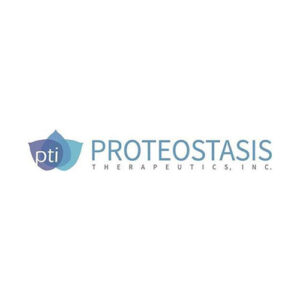 Leerink Partners has initiated coverage of Proteostasis Therapeutics (NASDAQ: PTI) with an "outperform" rating and $13 price target in 12 months. The stock closed at $5.56 on Friday.
Proteostasis' lead candidate, PTI-428, is designed to work as an "amplifier," which can work additively with Orkambi (corrector/potentiator combination) to increase functioning cystic fibrosis transmembrane conductance regulator (CFTR) on the cell membrane.
"Proteostasis has generated intriguing preclinical data, in our view, suggesting that PTI-428 may be able to significantly augment the clinical effect of Orkambi, which is approved in the U.S. and EU for use in CF patients with a delta F508 mutation," writes analyst Joseph Schwartz.
He said key opinion leaders believe that the market opportunity for PTI-428 could be as large as Orkambi if it is able to boost its benefit. "Based on the projected benefits of an amplifier, we are also assuming modest penetration into the harder-to-treat heterozygous delta F508 population," he added.
Proteostasis expects to report top line Phase 1 safety/PK data for PTI-428 in the first half this year and initiate a proof of concept study in the second half, which should report results in the first half of 2017.