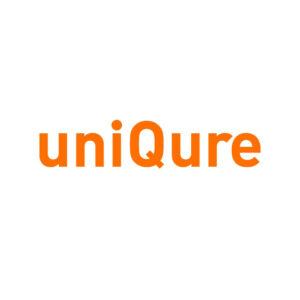 Mark Breidenback of H.C. Wainwright has assumed coverage of uniQure NV (NASDAQ:QURE) with a "buy" rating and $30 price target. The stock closed at $14.89 on Tuesday.
uniQure is developing gene therapies as long-acting, potentially curative treatments for several monogenic, inherited disorders. The company's core franchise is comprised of a broadly applicable technology platform that produced Europe's first approved gene therapy, Glybera.
"In our view, the company's experience with Glybera has provided an important proof-of-concept for developing gene therapies, giving uniQure an edge over competitors as the company advances programs in potentially more lucrative indication areas," Mr. Breidenback writes.
He cites the company's innovative and highly de-risked hemophilia B program, a track record of successfully developing a commercial-stage gene therapy, Bristol-Myers Squibb as a strategic partner, and a robust, scalable manufacturing platform that could produce gene therapies to address a multitude of inherited disorders.
Mr. Breidenback said the company's hemophilia B program represents major near-term value driver. "In our view, AMT-060 represents one of uniQure's best prospects for commercial success, given the early clinical results we have seen coupled with independent studies of both the AAV5 vector and the FIX expression cassette used to make AMT-060," he added.
In January, uniQure presented interim data on the first patients treated with AMT-060 in an ongoing Phase 1/2 study and, notably, four-of-five patients were able to discontinue prophylactic rFIX therapy by 12 weeks.
"We believe AMT-060 may be the most de-risked gene therapy asset in hemophilia B space, and we expect the program to enter a pivotal trial next year," Mr. Breidenback said.
"Given its position in the competitive landscape, we believe AMT-060 could be the first approved gene therapy for hemophilia B, an indication with a potential market size of $1.8-billion in the U.S.," he added.