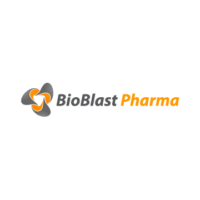 Rodman & Renshaw has initiated coverage of BioBlast Pharma (NASDAQ:ORPN) with a "buy" rating and 12-month price target of $25. The stock closed at $3.24 on Wednesday.
BioBlast is focused on platform-based solutions, addressing rare diseases due to mitochondrial dysfunction and misfolding of critical function proteins.
The firm's lead candidate and sole clinical asset, Cabaletta, is an intravenous formulation of the naturally-occurring disaccharide trehalose. It has a benign safety profile and has shown statistically significant efficacy in a Phase 2 open-label trial in oculopharyngeal muscular dystrophy (OPMD), an ultra-rare orphan disease, writes analyst Raghuram Selvaraju.
"In our view, peak annual sales in OPMD alone could approach $600-million," he said, adding that Cabaletta is slated to enter a placebo-controlled Phase 2b trial in early 2016, and could complete pivotal testing by early 2018, with launch occurring later that year.
Mr. Selvaraju said the Cabaletta franchise constitutes a "pipeline in a single product," with the potential to ameliorate protein function in multiple misfolded protein disorders.
BioBlast has two other technology platforms, he said, including a platform that focuses on facilitating "read-through" of disease-causing stop codons, which has applicability in different disorders, including spinal muscular atrophy (SMA); and a mitochondrial protein replacement (mPRT) platform aimed at delivering effector proteins through a proprietary approach that specifically targets the mitochondria of affected cells.
There are over 150 mitochondrial dysfunction diseases that could potentially be addressed via the mPRT platform, he added.