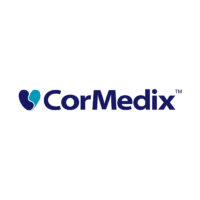 Rodman & Renshaw has initiated coverage of CorMedix (NYSE:CRMD) with a "buy" rating and price target of $6.50. The stock closed at $2.48 on Wednesday.
CorMedix is developing a novel catheter lock solution (CLS) product to treat catheter-related bloodstream infections (CRBSIs), which constitute a major unmet need, with an estimated 250,000 such infections each year in the U.S., at an estimated cost to the healthcare system of about $11-billion.
Analyst Raghuram Selvaraju writes that CorMedix has developed a proprietary product, Neutrolin, which combines an anti-coagulant, heparin, with a broad-spectrum anti-microbial drug called taurolidine, which is known to evade resistance mechanisms of various microorganisms.
Neutrolin is slated to enter two Phase 3 trials within the coming months in the U.S., and has already been launched in Europe under the CE Mark designation as a medical device.
Mr. Selvaraju expects Neutrolin to generate pivotal data in early-to mid-2017 and potentially receive regulatory approval as a drug in the U.S. market by mid-2018.
"From our perspective, CorMedix represents a risk-mitigated investment thesis because of the well-characterized benefits of CLS deployment to keep catheters clear and given the core characteristics of the Neutrolin formulation, which in our view provides optimized anti-coagulant and anti-microbial function without the prospect of antibiotic resistance developing," he added.