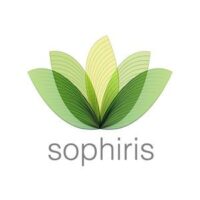 Euro Pacific Canada has upgraded Sophiris Bio (NASDAQ:SPHS) to "buy" from "hold" and raised its price target to $6 from $1 after the company reported positive one-year efficacy data from a Phase 3 study of PRX-302 in benign prostatic hyperplasia (BPH).
Shares of Sophiris closed at $2.90 on Tuesday after jumping $2.04 on the news.
Analyst Doug Loe writes that not only was the study a positive data point, "but particularly so when considering the multiple Phase 3 failures experienced by Sophiris' BPH drug development peers in recent years, making the achievement of generating a positive Phase 3 efficacy signal in this difficult-to-treat medical market even more compelling."
The key takeaway is that "we have heightened confidence in PRX-302's approvability in the difficult-to-treat BPH market," he added.
Mr. Loe also said the long-term efficacy in the PLUS-1 study from only a single intra-prostatic injection at enrollment is hugely positive for PRX-302's medical and commercial prospects.