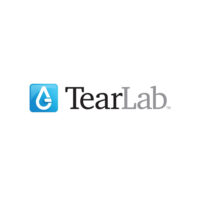 Third quarter revenue for TearLab (NASDAQ:TEAR; TSX:TLB) rose 27% to $6.6-million from $5.2-million a year ago. A net total of 228 TearLab systems were added in the third quarter.
"We delivered a strong growth quarter both sequentially and compared with the prior year by expanding our device base and continuing to establish the clinical value of osmolarity," CEO, Elias Vamvakas, said in a statement.
The company also announced that, effective Jan. 1, 2016, president and COO, Seph Jensen, will succeed Mr. Vamvakas as CEO.
Mr. Vamvakas will become executive chairman of TearLab, continuing to be active with the business by providing counsel and support to Mr. Jensen, particularly in the areas of corporate strategy and finance, and leading the company's board.
Mr. Vamvakas said his objectives when he joined TearLab several years ago were to build a recognized leader in the dry eye market and a world class management team.
"Seph has been integral in achieving both, and I look forward to supporting him through this well-planned transition and as he leads the company into the future," he added.
Mr. Jensen joined TearLab in October 2013 from Alcon Laboratories, where he worked for 17 years in progressive positions that included the management of Alcon's surgical equipment portfolio in the U.S., its surgical retina equipment portfolio globally, and the marketing of its pharmaceutical products in Japan, among other commercial assignments.
Mr. Jensen said TearLab is very well positioned for the future thanks to Mr. Vamvakas' strategic vision and unwavering commitment to building a unique and powerful partnership within the eye care community.
"Moving forward, we will continue to pursue aggressive growth and sustain our momentum as a leader in the diagnosis and management of dry eye disease, while working to deliver financial performance that our stakeholders expect and deserve," he added.