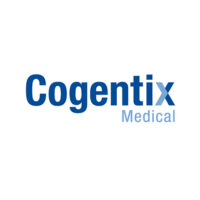 Roth Capital Partners has upgraded Cogentix Medical (NASDAQ:CGNT) to "buy" from "neutral" and raised its target price to $3 from $1.85. The stock closed at $1.52 on Wednesday.
"Given our confidence for Cogentix to sustain double-digit revenue growth with opportunities for acceleration as EndoSheath sales productivity materializes, paired with notable improving profitability, we believe shares of Cogentix are undervalued today," writes analyst Chris Lewis.
His new target price assumes a multiple of two times projected revenue in fiscal 2016, inline with Med Tech companies with revenues of $10-million to $100-million, growing at 10% to 20%.
Mr. Lewis said that on an earnings conference call, management reaffirmed revenue guidance of $49-million to $51-million for fiscal year ending March 31, 2016, which implies pro forma growth of 9% to 13%. In addition, he said management expects cash flow from operations to break even in the second half of fiscal 2016 and positive cash flow from operations in fiscal 2017, excluding merger related costs.
As Cogentix's 42 urology reps approach the front end of a six-to-nine month time horizon for the EndoSheath capital equipment sales cycle, "we believe improved sales productivity will start to more meaningfully materialize over the coming quarters, which should allow for the revenue synergies between Urgent PC and EndoSheath to become more evident," he added.
"We come away incrementally encouraged by Cogentix's greater than anticipated operating efficiencies and improving profitability profile, and expect the outlook for cash flow breakeven in the second half of fiscal 2016 and cash flow positive in fiscal 2017 should be well-received by investors," he said.