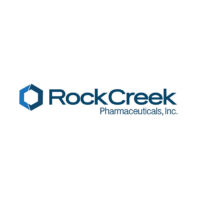 Maxim Group has initiated coverage of Rock Creek Pharmaceuticals (NASDAQ:RCPI) with a "buy" rating and 12-month price target of $4. The stock closed at 83 cents on Monday.
Rock Creek's lead product, anatabine citrate, which is derived from the natural anti-inflammatory compound, anatabine (from the tobacco plant), is in clinical development for the treatment of psoriasis.
Anatabine was a successful nutraceutical (Anatabloc) used by more than 500,000 people, primarily to alleviate inflammation conditions, like osteoarthritis. There was also anecdotal evidence supporting anatabine citrate exerted on psoriasis, writes analyst Jason Kolbert.
The company has just completed a Phase 1 study outside the U.S., consisting of three parts to target psoriasis as an initial indication. The initiation of a follow-up Phase 1b study is set for the first quarter next year.
Anatabine citrate's IND is currently on an FDA clinical hold pending additional PK and safety data requested by the FDA.
Rock Creek's regulatory strategy is to complete a single-site Phase 1b/2a trial in the EU and prepare data for a multi-site Phase 2b trial, which includes the U.S., Mr. Kolbert said, adding that the FDA's approval for the Phase 2b trial is expected in the second quarter of 2016.
"We believe, based on the large amounts of established user data (reports from the Anatabloc users), support the compound's effectiveness as an anti-inflammatory and mitigates much of the risk associated with the product," he said.
"We see psoriasis as the first of multiple possible indications – the low-hanging fruit opportunity," he added. "We expect our first look at trial data by year's end. We believe that this catalyst, coupled with a distressed valuation, equals an opportunity for investors."