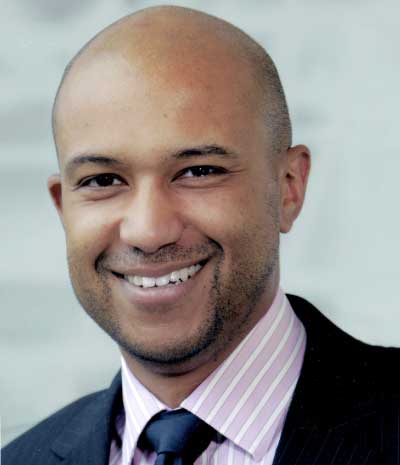 UK based biotechnology company SynaptixBio is developing the world's first life-saving medicine for TUBB4A leukodystrophy, a rare genetic neurodegenerative disease that affects approximately 1,600 newborn babies and young children worldwide each year.
"We operate as a virtual company and have put together a commercially-viable case where we would produce revenue from a successful therapy," Dan Williams, Ph.D. and CEO of closely-held SynaptixBio, says in an interview with BioTuesdays.
"I am the only full-time employee and I have a part-time head of research and preclinical, and Michelle Tang, Ph.D., our CSO, who is also part-time and a parent of a leukodystrophy patient," he adds.
SynaptixBio was founded in 2021 by Dr. Williams, along with co-founders, Dr. Tang and Bent Jakobsen, Ph.D., who all sit on the board along with chairman, Nick Cross, a serial entrepreneur and investor.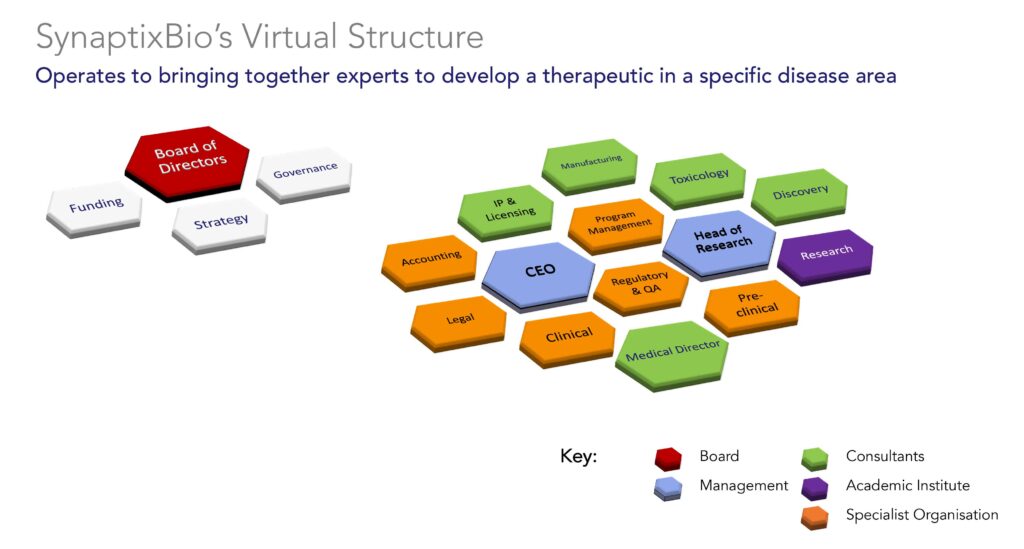 Dr. Williams explains that the board is responsible for funding, strategy and governance. By outsourcing other corporate functions with partners and collaborators, he says all of the company's funding can be directed to accelerate early research and preclinical work to move a potential compound forward. "Without these strong partnerships, this virtual model wouldn't work."
SynaptixBio has raised £13 million through private investors to get into the clinic.
Dr. Williams says the company's starting point was understanding the root cause of the disease: a mutation in the TUBB4A gene. The mutation causes a gain of function in the alpha-tubulin 4A protein that is toxic. The toxicity results in failure of the patient to produce myelin, a fatty substance that insulates nerves.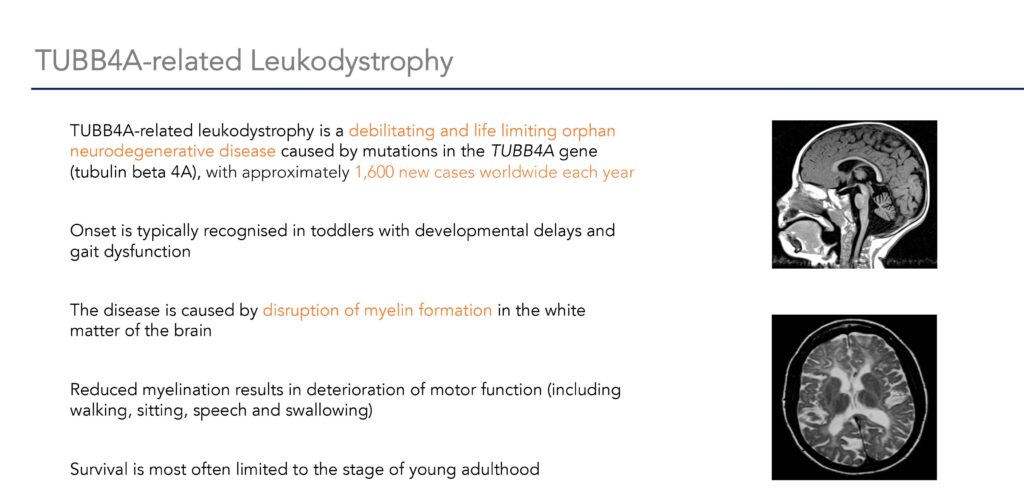 In children with the disease, formation of myelin is compromised (hypomyelination), and patients develop seizures, muscle contractions, speech difficulties, and uncontrollable limb movements. Often children that develop normally in early childhood can regress and survival is often limited to the teen years.
"We are developing a therapy that will silence the expression of the abnormal protein, which we hypothesize allows another protein to step in to support production of myelin, in turn alleviating those symptoms," Dr. Williams contends.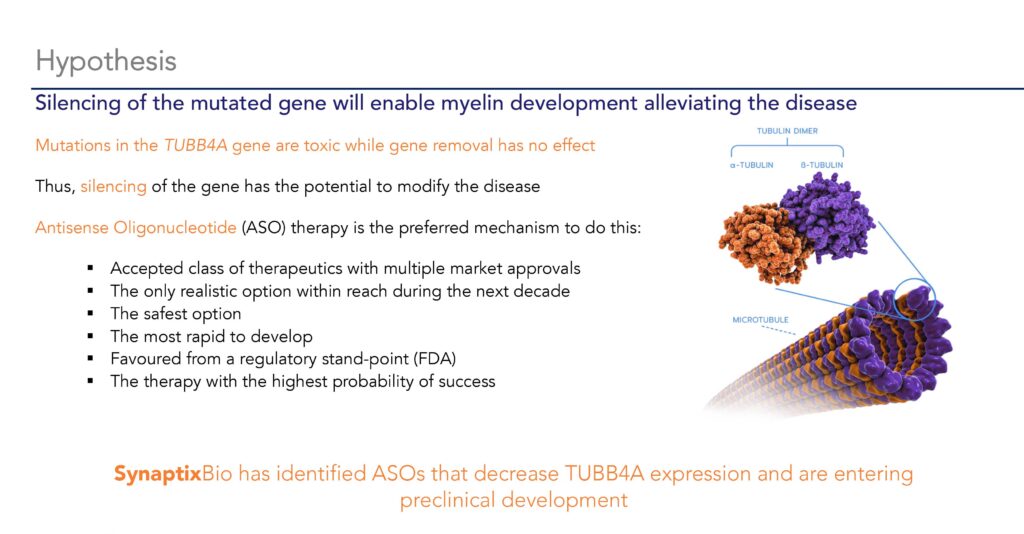 The type of molecule under investigation is an antisense oligonucleotide (ASO), which binds to and inhibits the mutated TUBB4Aa messenger RNA encoding the abnormal protein. When bound, the cells cannot make the toxic protein. ASOs previously have been used to treat conditions such as Duchenne muscular dystrophy and spinal muscular atrophy.
Dr. Williams says the company's discovery and proof-of-concept work has been performed at the Leukodystrophy Center at the Children's Hospital of Philadelphia (CHOP), which granted SynaptixBio an exclusive worldwide license in 2022 to advance its intellectual property into a commercialized treatment for TUBB4A leukodystrophy. SynaptixBio also has a sponsored research agreement with CHOP.
As part of its virtual business model, preclinical research is underway with a contract research organization (CRO) experienced in central nervous system therapeutic development. Early-stage toxicology de-risking of lead molecules also is ongoing and the company is manufacturing with a specialist CMO.
So far, the strategy has paid off. Earlier this year, SynaptixBio received a rare pediatric designation from the FDA, which Dr. Williams says could be the first step in gaining a priority review voucher that could be sold to a big pharma company. For example, in 2022, Mallinckrodt sold a voucher to Novartis for some $100-million. SynaptixBio also has received orphan drug designation from the FDA.
"We hope the FDA's rare pediatric designation will open regulatory discussions, supplement funding, increase the viability of drug development and enable quick access to market a treatment," he adds.
TUBB4A leukodystrophy makes up 9% of a group of about 30 rare neurodegenerative disorders known as leukodystrophies.
"Silencing the mutated TUBB4A gene has the potential to enable myelin development to modify the disease," Dr. Williams suggests, adding that the company has identified ASOs that decrease TUBB4A expression. "We have a pool of molecules we are investigating to advance into preclinical development."
In 2024, SynaptixBio hopes to obtain fast track designation for a lead orphan drug candidate, file an IND and initiate a first-in-man study, with interim safety and clinical activity to follow. If successful, it plans to file a biologics license application with the FDA under orphan designation.
"Our work provides the potential to stabilize, improve quality of life and extend life expectancy of children suffering from this condition," Dr. Williams says.
• • • • •
To connect with SynaptixBio or any of the other companies featured on BioTuesdays, send us an email at [email protected].