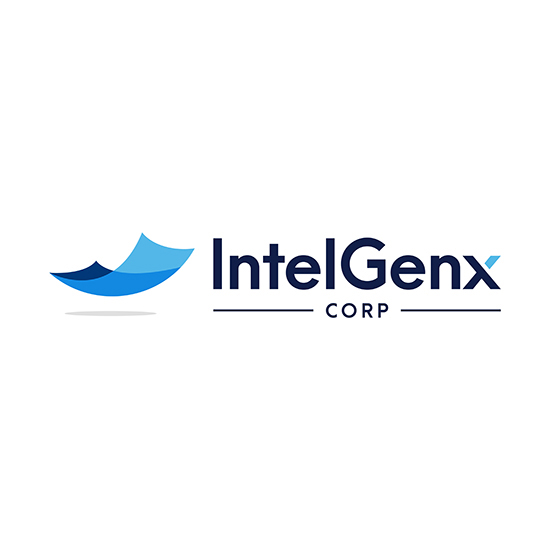 IntelGenx Technologies (TSX:IGX; OTCQB:IGXT) appointed Dwight Gorham as CEO, effective immediately, succeeding the company's founder, Horst Zerbe, Ph.D., who has retired as CEO, but will continue as chairman.
The CEO succession is part of a sweeping series of organizational changes designed to support the company's continued global growth as a leading CDMO for oral films and transdermal products, and in particular, to further prepare it for the potential commercialization of RIZAFILM VersaFilm, a proprietary oral thin film formulation of rizatriptan benzoate, the active ingredient in Merck's Maxalt, and buprenorphine buccal film, a generic version of Belbuca (buprenorphine buccal film) in the United States.
The FDA has assigned a Prescription Drug User Fee Act (PDUFA) goal date of April 17, 2023 for completion of the review of IntelGenx's RIZAFILM 505(b)(2) new drug application, as well as a Generic Drug User Fee Act date of April 28, 2023 for the review of an abbreviated new drug application for buprenorphine buccal film, filed by the product's co-developer, Chemo Research SL, through its agent and affiliate, Xiromed.
IntelGenx is looking forward to the commercialization of both product candidates, pending positive FDA decisions, as soon as is practicable.
Mr. Gorham has an accomplished history of senior leadership success in the life sciences industry. In an executive management career spanning more than three decades, he most recently served as president and CEO of Pillar 5 Pharma, a pharmaceutical contract manufacturing organization (CMO) with a specialty in sterile ophthalmic products.
Before joining Pillar 5 in 2015, he served as SVP and general manager global operations of Pharmascience, a leading Canadian generic drug company with an international presence in more than 60 countries.
Prior to that, he held a variety of senior roles, including president and CEO at Accucaps Industries, a leading North American supplier of soft gelatin capsules to pharmaceutical, OTC, nutritional, health and beauty, and recreational markets; a variety of management assignments at the Burroughs Wellcome facility in Montreal; founding president of Draxis Pharma, a CMO supplier of small volume parenteral and lyophilization products to the pharmaceutical industry; general manager of Baker Cummings; and director of operations at the Canadian arm of Glaxo plc, now GSK plc.
In a statement, Dr. Zerbe said "Mr. Gorham's brings not only a relevant depth of knowledge of pharmaceutical product development and commercialization, but also the leadership skills necessary to build on IntelGenx's market-leading position. I am confident that I am passing the CEO torch into the right hands."
Mr. Gorham said that as IntelGenx's founding CEO, Dr. Zerbe led the company with passion and integrity for 20 years, which has resulted in the great people, technologies and assets now in place. "There is a unique opportunity to leverage the elegance, precision and clinical advantages of IntelGenx's proprietary drug delivery platform."
Andre Godin, IntelGenx's president and CFO, will continue in his current position, with overall responsibility for day-to-day operations, financial reporting and budgeting, as well as managing the company's relationships and interactions with the investment community.
IntelGenx also named David Kideckel, Ph.D., to the newly created position of head of corporate development and strategic alliances of IntelGenx Corp., the Company's operating subsidiary.
Dr. Kideckel brings over 15 years of business development, advisory, and capital markets experience to the company. In 2021, he founded the Kideckel Advisory Group, where he advised growth-oriented companies on business and corporate development, capital markets and overall strategic initiatives.
Mr. Godin said Mr. Kideckel's unique combination of industry, capital markets and finance experience should help drive shareholder value for IntelGenx as he spearheads an initiative to look for new business development opportunities, helps advance our existing portfolio, and assists with our investor relations program.
The company also promoted Tommy Kenny to the position of SVP, general counsel of IntelGenx Corp. He most recently serving as VP, intellectual property and legal affairs, general counsel of IntelGenx Corp.
In addition, Karen Kalayajian, who was previously IntelGenx's senior director, corporate services and corporate controller, has now taken on additional responsibilities as VP of finance of IntelGenx Corp.
"Assuming positive FDA decisions in the near-future, we will be entering a stage of anticipated rapid growth," Dr. Zerbe said. "Importantly, with these management changes following my retirement as CEO, we have a leadership team that is optimally structured to support both our current business and the successful execution of our long-term strategy."