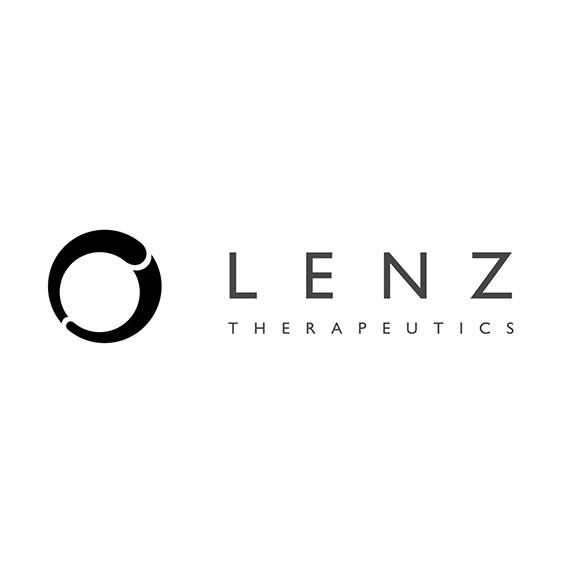 LENZ Therapeutics raised $83.5-million in an oversubscribed Series B financing. New investor, Sectoral Asset Management, led the financing and was joined by Alpha Wave Ventures and Point 72, as well as existing investors, RA Capital Management, Versant Ventures, RTW Investments and others.
In conjunction with the financing, Stefan Larson, Ph.D., partner at Sectoral Asset Management, and Chris Dimitropoulos, managing director, Alpha Wave Global, joined the LENZ board.
Closely-held LENZ also announced that it started its Phase 3 CLARITY program in December 2022. The CLARITY trials, 1, 2, and 3, are double-masked, randomized, U.S.-based multi-center, safety and/or efficacy trials enrolling a broad population of patients suffering from loss of near vision associated with presbyopia.
LENZ is running the three trials in parallel and aims to demonstrate that both LNZ100 and LNZ101 are safe and effective once-daily eye drops to correct vision loss.
The primary efficacy endpoint is the percentage of patients who gain three lines of improvement in near visual acuity without losing one line of distance vision.
The initiation of the CLARITY trials follows positive topline data from the company's Phase 2 INSIGHT clinical trial in which both LNZ100 and LNZ101 maintained statistical significance of three-line or greater improvement, compared with vehicle for all timepoints up to 10 hours.
Both formulations maintained an average pupil size of 1.5-to-2mm, which is a biomarker of efficacy. In addition, patient feedback indicated both formulations were well-tolerated and there were no serious drug-related adverse events.
"People with presbyopia are looking for a product that is highly effective in improving near vision and lasts their entire workday," Eef Schimmelpennink, president and CEO of LENZ, said in a statement.
"We're pleased to have assembled this strong group of investors as we seek to bring such a product to market," he added. "The strong interest in our financing clearly reflects the opportunity for an eye drop to treat presbyopia."
Dr. Larson said Sectoral Asset is excited to support LENZ as the company advances lead products, LNZ100 and LNZ101, through Phase 3 trials, and towards potential approval and commercialization.
Mr. Dimitropoulos said LENZ's eye drops represent a significant advancement for the treatment of presbyopia and for the millions of people afflicted by this inevitable condition.