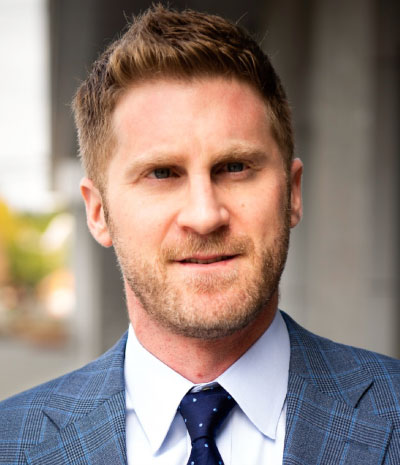 Martin Lehr likes to use a baseball analogy to describe his company's two cancer programs.
"CTIM-76 is our hot young rookie with home run potential at every bat while ONA-XR is our veteran who consistently gets on base," the CEO of Context Therapeutics (NASDAQ:CNTX), says in an interview with BioTuesdays.
"These programs balance the portfolio between risk and reward," he adds. "Long-term, though, we think CTIM-76 is poised to be a primary value driver for Context."
Mr. Lehr explains that CTIM-76 is a differentiated and potent bispecific antibody that targets Claudin 6 (CLDN6), which is expressed in a broad range of solid tumors, including ovarian, endometrial, testicular and gastric cancers. There are currently no FDA-approved treatments targeting CLDN6.
"CTIM-76 is selective for CLDN6 positive cancers over other claudin proteins, reducing the risk of potential off-target side effects," he adds.
Mr. Lehr points out that bispecific antibodies are antibodies with two binding sites directed at two different targets, which can be exploited for targeting a tumor cell, such as CLDN6, and an immune cell, such as CD3.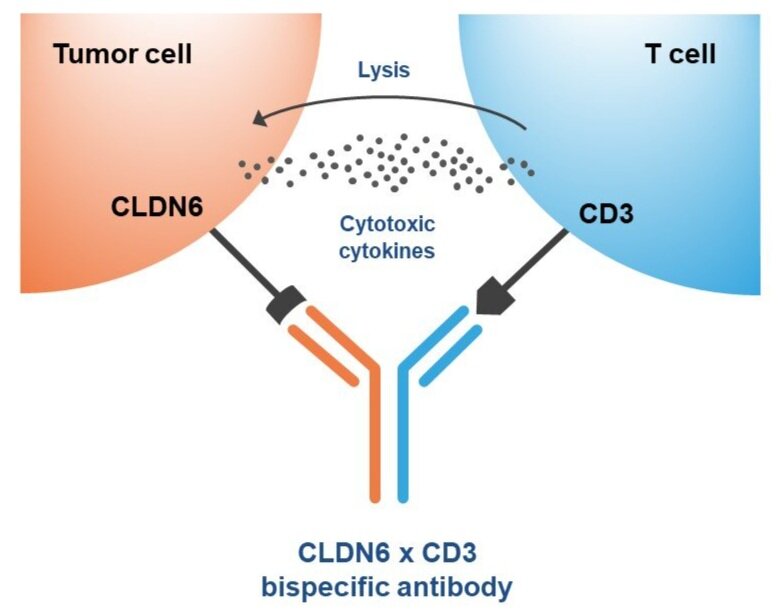 "Compared with monoclonal antibodies, bispecific antibodies not only have stronger specificity, better targeting ability and lower off-target toxicity, but also can effectively prevent drug resistance, reduce treatment costs and improve patient access to drugs, achieving a superior therapeutic effect," he adds.
CLDN6 expression is associated with a poor prognosis and diminished survival in cancer patients. The company estimates there are 62,000 patients in the U.S. with CLDN6 positive metastatic cancers.
In cell-based assays, CTIM-76 was found to be over 1,000 times more selective for CLDN6, compared with CLDN9, a structurally similar protein that unlike CLDN6 is associated with potential off-target side effects, Mr. Lehr contends. In addition, CTIM-76 was found to be approximately 28 times more potent than a competing approach utilizing a bispecific T-cell engager format.
Data from preclinical studies also support the potential to dose CTIM-76 at levels that promote cancer cell killing but have manageable levels of cytokine production, potentially reducing immune-mediated side effects.
IND-enabling studies of CTIM-76 are scheduled for 2023 with an IND filing to support human clinical trials expected in the first quarter of 2024. Context recently signed an agreement with Lonza to manufacture CTIM-76.
Context Therapeutics, which has a primary focus on female cancers, also is developing onapristone extended release (ONA-XR), a highly potent and selective progesterone receptor antagonist, which is in two Phase 2 clinical trials and one Phase 1b/2 clinical trial for hormone-driven breast and endometrial cancers, the second and fourth largest cancers, respectively, to affect women.
Within the G7 countries, estimates put the number of patients living with metastatic breast, ovarian or endometrial cancer at more than 355,000, representing a major unmet medical need.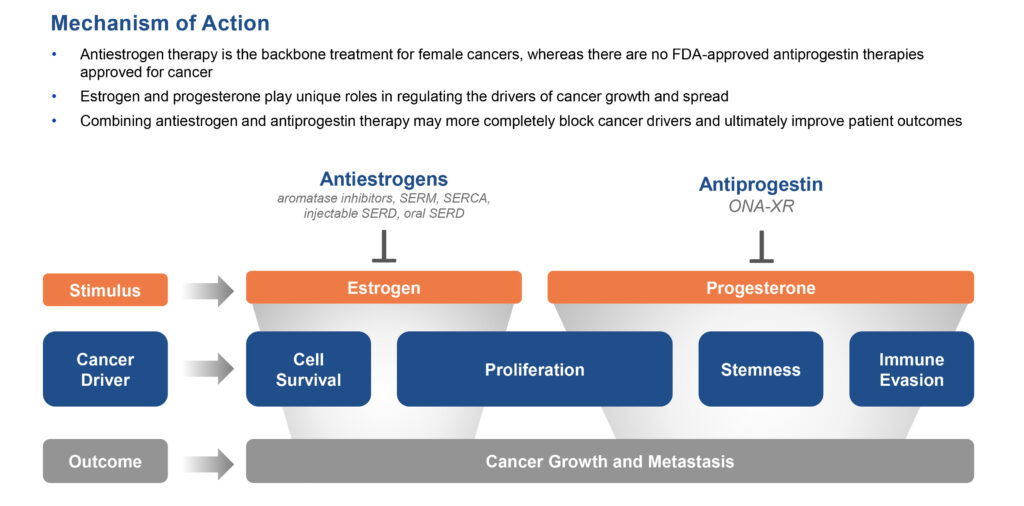 Mr. Lehr explains that progesterone receptor oncogenic signaling is associated with female cancers and is a potential resistance mechanism to standard-of-care treatments, including antiestrogens. "ONA-XR has the potential to suppress progesterone receptor oncogenic signaling and overcome treatment resistance," he adds.
While antiestrogen therapy is the backbone for treatment of female cancers, there are no antiprogestin therapies approved by the FDA for cancer.
"We believe our mechanism of action of combining antiestrogen and ONA-XR antiprogestin therapy may more completely block cancer drivers and ultimately improve patient outcomes," Mr. Lehr suggests.
ONA-XR is currently in a Phase 2 investigator-led OATH clinical trial in combination with anastrozole in progesterone receptor-positive metastatic endometrial cancer, an aggressive cancer of the uterus that results in about 12,500 deaths a year in the U.S.
Earlier this month, the company reported that two patients achieved a confirmed partial response among the first 12 patients (nine evaluable) enrolled in the OATH clinical trial.
"Data from the ongoing Phase 2 OATH clinical trial supports the potential for ONA-XR plus anastrozole combination therapy to serve as an effective therapeutic option in metastatic endometrial cancer," Mr. Lehr suggests. "We are encouraged by these findings and look forward to continued enrollment in the trial."
Endometrial cancer is the fourth most common cancer in women and is linked to obesity. The disease is thought to be caused by excess hormone production that leads to endometrial hyperplasia and cancer. First-line treatment includes surgical removal of uterus, ovaries and fallopian tubes followed by chemotherapy. Merck's KEYTRUDA plus lenvima combination therapy is approved post-chemotherapy, however, tolerability can be challenging for patients.
"We aim to deliver chemotherapy-like clinical activity without debilitating toxicity," Mr. Lehr suggests. About 34% of endometrial cancer patients are progesterone receptor positive.
Mr. Lehr says initial data from the OATH trial demonstrated a four-month progression free survival (PFS) rate of 77%, a 12-month PFS rate of 33%, and favorable safety and tolerability relative to chemotherapy in patients who had failed at least one prior chemotherapy in the metastatic setting. Additional data are expected in mid-2023.
According to Mr. Lehr, chemotherapy in a similar treatment setting demonstrated a 3.8-month median PFS in Merck's KEYNOTE-775 Phase 3 trial. Chemotherapy demonstrated a limited durability of effect in the KEYNOTE-775 trial, as only 4% of patients treated with chemotherapy were progression free at 12 months, and chemotherapy resulted in significant toxicity with 72.9% of patients exhibiting a Grade 3 or higher adverse event and 10.7% of patients discontinuing treatment due to toxicity.
ONA-XR also is being studied in an investigator-led Phase 2 SMILE trial in metastatic breast cancer, the second most common cancer in women after lung cancer, which results in approximately 43,250 deaths a year in the U.S.
Around 75% of breast cancer patients have hormone-driven, or hormone receptor-positive, breast cancer and for these patients, antiestrogen therapy is the backbone treatment due to excellent tolerability.
"We see a potential to expand ONA-XR into earlier treatment lines as there is an unmet need for new therapies that can improve response after antiestrogen plus CDK4/6 inhibitor treatment in the first line metastatic setting without adding significant toxicity," Mr. Lehr suggests.
Initial data from the SMILE trial found that the combination of ONA-XR with fulvestrant in estrogen receptor-positive, HER2-locally advanced or metastatic breast cancer demonstrated a four-month PFS rate of 44%, and favorable safety and tolerability in patients who had failed prior CDK4/6 inhibitor therapy in metastatic breast cancer.
Mr. Lehr adds that preliminary results suggest that ONA-XR in combination with fulvestrant exhibits a favorable efficacy and tolerability profile relative to fulvestrant alone, which in a similar treatment setting to the SMILE trial, demonstrated a 1.9-month median PFS in a Phase 3 trial. Additional SMILE trial data are expected in the fourth quarter of 2023.
In January 2023, Context enrolled the first patient in the ELONA study, an open-label, Phase 1b/2 breast cancer clinical trial being conducted in collaboration with The Menarini Group.
Mr. Lehr says the ELONA trial is designed to explore the efficacy of ONA-XR in combination with elacestrant, Menarini's selective estrogen receptor degrader, in patients with locally advanced or metastatic breast cancer who have received prior treatment with a CDK4/6 inhibitor.
"Compared with elacestrant alone, we believe the combination of ONA-XR plus elacestrant may more completely inhibit progesterone and estrogen hormone signaling that is required for breast cancer growth and metastasis," he adds. "Such a combination would potentially improve outcomes in patients without adding significant toxicity."
• • • • •
To connect with Context Therapeutics or any of the other companies featured on BioTuesdays, send us an email at [email protected].