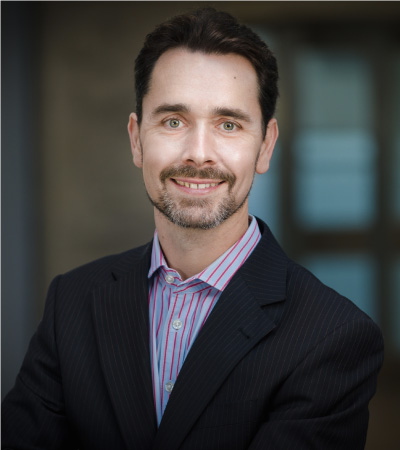 Closely-held Zucara Therapeutics expects to release results in the second quarter of its Phase 1b proof-of-concept study with its once-daily drug candidate, ZT-01, to prevent insulin-induced hypoglycemia, or low blood glucose levels.
"Hypoglycemia is a frequent, unintended consequence of insulin therapy for people with Type 1 diabetes (T1D) and other types of insulin-dependent diabetes," Michael Midmer, CEO of Zucara, says in an interview with BioTuesdays.
"Hypoglycemia significantly disrupts the lives of people with diabetes and their families, yet there are currently no available FDA-approved therapeutics to prevent the condition," he adds.
Mr. Midmer explains that ZT-01 is designed to inhibit somatostatin, a pancreatic hormone that becomes dysregulated and impairs the glucagon response to low blood sugar in people with insulin-dependent diabetes. "ZT-01 has the potential to restore glucagon secretion from the pancreas to prevent hypoglycemia, which could dramatically change diabetes disease management and improve both patient health and quality of life," he contends.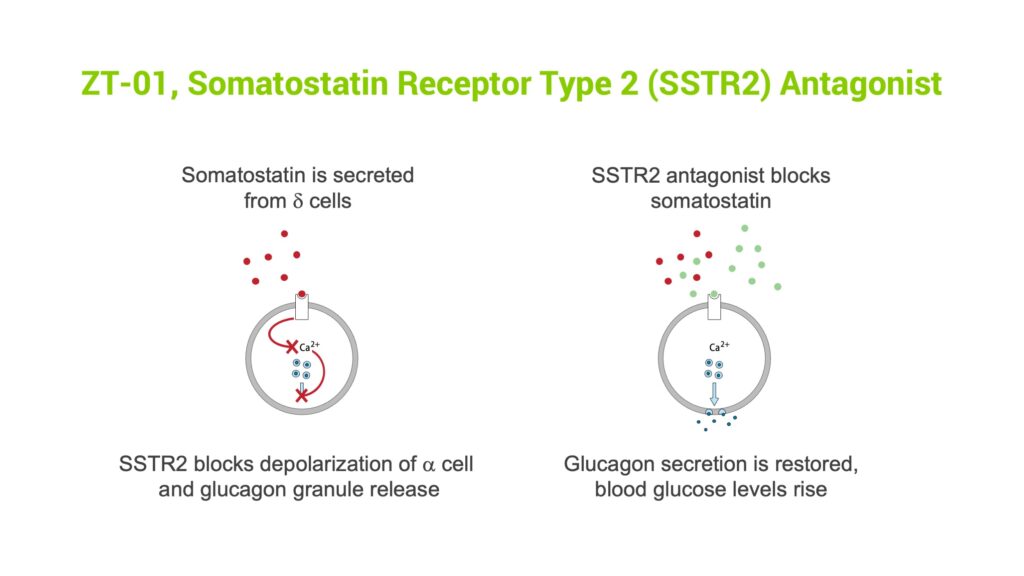 T1D patients can spend several hours a day in hypoglycemia, which is implicated in premature mortality in T1D as well as adverse vascular outcomes and dementia in Type 2 diabetes (T2D) patients, he adds.
"A risk cascade develops in which episodes of mild-to-moderate hypoglycemia increase the risk of severe hypoglycemia. Hypoglycemic events cause ongoing disruption to people's lives and the severe events can cause people to lose consciousness, have seizures or in some cases can be life threatening. People constantly worry about, and become fearful of these episodes, particularly at night."
Mr. Midmer says patients would take ZT-01 before bed to reduce the risk of low blood sugar at night. As a result, patients could avoid waking up with low blood sugar, and start the day feeling well. It also would eliminate "carbo-loading" before bed or scaling back on insulin for fear of hypoglycemia.
"Rescue" therapies, such as emergency glucagon and micro dosing, are available to treat hypoglycemia, but cannot prevent the condition. Closed-loop technologies and wearables, such as continuous glucose monitoring, can alert patients of low blood glucose levels, but don't completely prevent hypoglycemia.
"ZT-01 has the potential to, for the first time, restore the normal biology in people with diabetes to prevent hypoglycemia, and would be used hand-in-hand with insulin," he adds.
There are about 422 million people in the world living with diabetes and the WHO projects that diabetes will be the seventh leading cause of death in 2030. The primary goal of insulin therapy in the treatment of diabetes is to control hyperglycemia, or high blood sugar levels. "However, management of hyperglycemia with insulin is challenging because of the threat of acute and potentially life-threatening hypoglycemia, the most significant side effect of insulin therapy," Mr. Midmer says.
Zucara was co-founded in late 2014 by Toronto Innovation Acceleration Partners (TIAP) and adMare BioInnovations based on foundational intellectual property from the University of Toronto.
Zucara's preclinical pipeline includes expanding the use of ZT-01, which is administered subcutaneously, to T2D as well as developing second generation formulations that would make the product easier to use. Zucara has recently published data showing that somatostain also becomes dysregulated in T2D, which would more than double ZT-01's market opportunity.
ZT-01's preclinical research and development was supported by more than $7-million of seed funding, including $3.9-million from The Leona M. and Harry B. Helmsley Charitable Trust and $800,000 from JDRF International.
Zucara's clinical program received a healthy dose of funding in March 2020 when it closed a $21-million Series A financing led by the Perceptive Xontogeny Venture Fund. The financing is expected to advance ZT-01 through a Phase 2 clinical trial.
In 2021, Zucara completed a single and multiple ascending dose Phase 1 study, in which ZT-01 was safe and well tolerated, with no serious adverse events.
Zucara is currently conducting a Phase 1b proof-of-concept study, which will enrol up to 25 T1D patients who will undergo hypoglycemia challenge after receiving either ZT-01 or placebo. The main objective of the study is to evaluate the effect of ZT-01 on glucagon levels, which would prove ZT-01's mechanism of action. Topline results are expected the second quarter of 2022.
Later in 2022, Zucara hopes to initiate a Phase 2 clinical study to evaluate the frequency of hypoglycemia, with a data readout expected in 2024.
"Insulin-induced hypoglycemia is an underrecognized condition that causes fear and anxiety among people with diabetes and their loved ones," Mr. Midmer says. "We believe ZT-01 has the potential to greatly benefit patients and prevent this potentially fatal condition."
• • • • •
To connect with Zucara or any of the other companies featured on BioTuesdays, send us an email at [email protected].