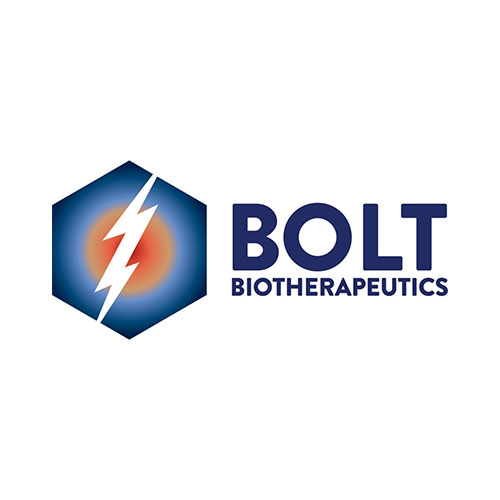 Stifel reduced its price target for Bolt Biotherapeutics (NASDAQ:BOLT) to $19 from $34, but maintained its "buy" rating, after the company presented interim clinical data from an ongoing Phase 1/2 study of BDC-1001, its lead immune-stimulating antibody conjugate (ISAC) in a poster session at the European Society for Medical Oncology Immuno-Oncology (ESMO-IO).
In late afternoon trading on Dec. 6, shares of Bolt were quoted at $4.82, down $5.67, or 54%, in heavier than normal trading.
Bolt is a clinical-stage immune-oncology company developing tumor-targeted therapies that leverage the capabilities of the innate and adaptive immune systems. Bolt's proprietary ISAC approach uses immunostimulants to engage and activate myeloid cells that directly kill tumor cells via phagocytosis and expose tumor neoantigens to the adaptive immune system.
"While acknowledging our/consensus expectations re: the ability of today's ESMO IO presentation to serve as a significant de-risking event for BDC-1001 were already fairly muted, we believe pharmacokinetic data now suggesting the need for more-frequent/high-dose administrations required to achieve a minimal threshold plasma exposure (informed by preclinical data) increases our perception of longer-term BDC-1001 development risk and suggests BDC-2034 (anti-CEA ISAC) dose-optimization may prove similarly complicated (mid-year IND filing expected)," writes analyst Stephen Willey.
"Given these two assets entirely drive the longer-term estimates informing our model, we're reducing our target price to better-reflect some of the risk assumptions underlying our valuation methodology," he added.