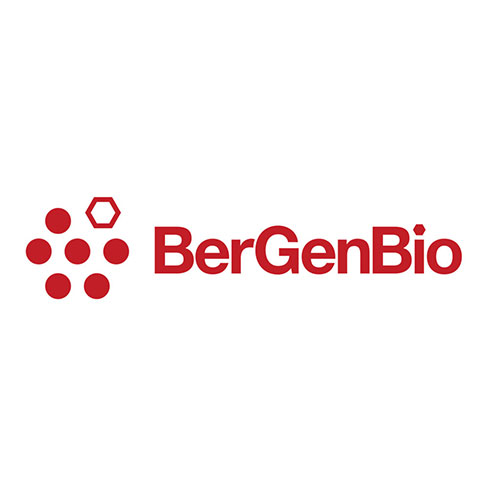 BerGenBio ASA (OSE:BGBIO) will deliver an e-poster presentation at the online Society for Immunotherapy of Cancer meeting with preclinical and clinical data suggesting that bemcentinib restored response to anti-PD-1 treatments in non-small cell lung cancer (NSCLC) patients harboring STK11 mutations. 
STK11 is an important tumour suppressor gene reported in some studies to confer immunotherapy resistance in NSCLC.
In a preclinical NSCLC mouse model, systemic inhibition of AXL with bemcentinib resulted in the expansion of tumor-associated T-cells and restored therapeutic response to anti-PD-1 checkpoint inhibition.
The study hypothesized that targeting the receptor tyrosine kinase, AXL, a known driver of an innate immune suppressive microenvironment, would restore sensitivity to PD-1 blockade in preclinical models as well as in patients harboring STK11 mutated NSCLC.
Data from BerGenBio's Phase 2 bemcentinib and pembrolizumab combination study in advanced NSCLC showed that three-of-three evaluable patients with identified STK11 mutations demonstrated objective clinical response/clinical benefit to the combination of bemcentinib and pembrolizumab.
"While the data are limited, they suggest a mechanism by which treatment with bemcentinib could restore sensitivity to anti-PD-1 treatment in NSCLC patients harboring STK11 mutations," Martin Olin, CEO of BerGenBio, said in a statement.
Up to 20% of the NSCLC patient population has been reported to harbor STK11 mutations, representing a large subgroup of NSCLC, Mr. Olin added.
Separately, the FDA granted fast track designation for bemcentinib in combination with an anti- PD-(L)1 agent as treatment for patients with STK11 altered advanced/metastatic NSCLC patients without actionable mutations.
Mr. Olin said BerGenBio was very pleased to receive fast track designation for the second time this year and looks forward to continuing to explore bemcentinib's potential as a treatment option for NSCLC patients.