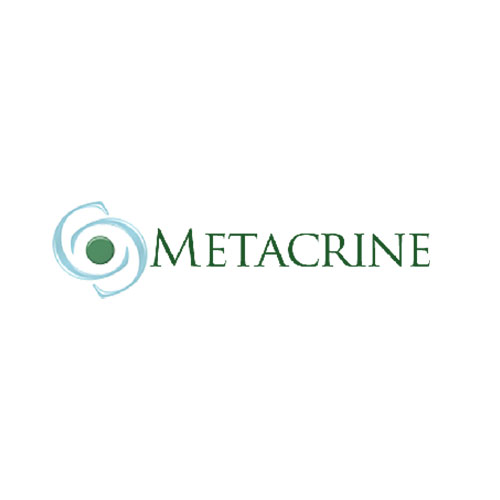 H.C. Wainwright launched coverage of Metacrine (NASDAQ:MTCR) with a "buy" rating and $15 price target. The stock closed at $4.14 on June 11.
Metacrine is a clinical-stage biopharmaceutical company focused on discovering and developing differentiated therapies, initially for patients with nonalcoholic steatohepatitis and inflammatory bowel disease.
"Based on its extensive expertise in the chemistry and biology of the farnesoid X receptor (FXR), lead oral compounds MET409 and MET642 represent novel, next-generation FXR agonists, based on a unique chemical scaffold (non-bile acid, non-steroidal), with the potential for improved tolerability and treatment effect versus legacy FXR agonists," writes analyst Ed Arce.
Mr. Arce said Metacrine's development goal is to preserve the full therapeutic potential of FXR, while minimizing or eliminating tolerability issues such as pruritus and adverse events, such as hyperlipidemia and gallstones, as seen with Intercept Pharmaceuticals' obeticholic acid.
"To achieve this goal, the company seeks to broaden the therapeutic index of its compounds via nanomolar potency, which allows for a lower dose, and sustained exposure and continuous target engagement," he added.