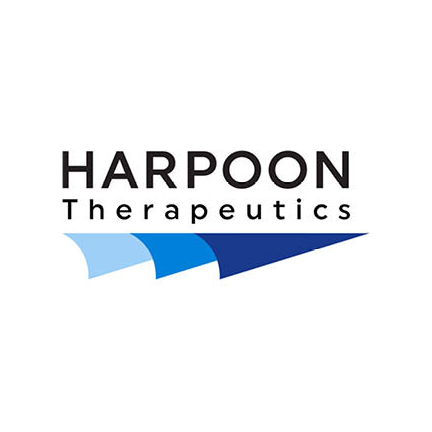 Cantor Fitzgerald initiated coverage of Harpoon Therapeutics (NASDAQ:HARP) with an "overweight" rating and $40 price target. The stock closed at $20.28 on May 27.
Harpoon is an immunoncology company developing a next-generation T-cell engager platform for solid tumors. T cell engagers are engineered proteins that direct a patient's own T-cells to kill cancer cells by simultaneously binding a target antigen on the tumor cell and CD3 on the T-cell, writes analyst Emma Nealon.
"We believe Harpoon's TriTAC technology has the potential to become a new class of 'off the shelf' immuno-oncology therapies for solid tumors with better safety compared with Amgen's BiTE platform and other earlier generation T-cell engagers," she added.
Ms. Nealon said T-cell engagers have shown promising efficacy in hematological malignancies, but many have encountered dose limiting safety issues related to cytokine release syndrome and efforts in solid tumors have been less encouraging so far.
Ms. Nealon said Harpoon's platform is nearing an inflection point for proof-of- concept in solid tumors, with data from all four clinical programs during 2021.
"We view ASCO early next month as a very important catalyst since we expect full Phase 1 dose escalation data for HPN424 in prostate cancer," she pointed out. "We believe Harpoon deserves significant platform credit, which is not reflected in its current approximate $600-million cap, and we think the market will begin to assign value as clinical data emerges over 2021."