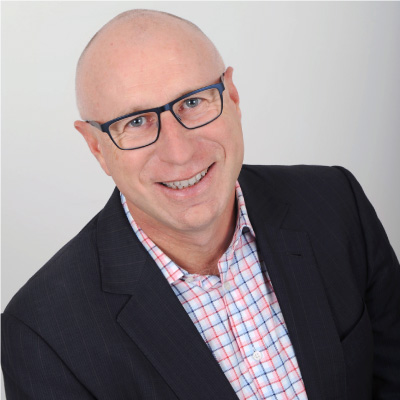 Closely-held Azura Ophthalmics is developing the first ophthalmic keratolytics for the treatment of lid margin diseases, such as Meibomian gland dysfunction (MGD), blepharitis, dry eye disease and contact lens discomfort.
"Because Meibomian glands in the eyelids are similar to the hair follicles and sebaceous oil-producing glands of the skin, our approach combines ophthalmologic and dermatologic strategies to develop effective treatments for Meibomian gland dysfunction and related conditions," Marc Gleeson, CEO, says in an interview with BioTuesdays.
"We are the first company to develop a portfolio of keratolytic agents for the treatment of ocular surface diseases and associated conditions," he adds.
Keratolytics are agents that soften and shed the skin epithelium or the outer layer of skin through the process of breaking down keratin. Keratolytics can target abnormal keratin production, can be conjugated with known treatments for ocular surface disease to enhance their distribution to target tissues and can function as penetration enhancers for other drugs targeting periocular structures, Mr. Gleeson points out.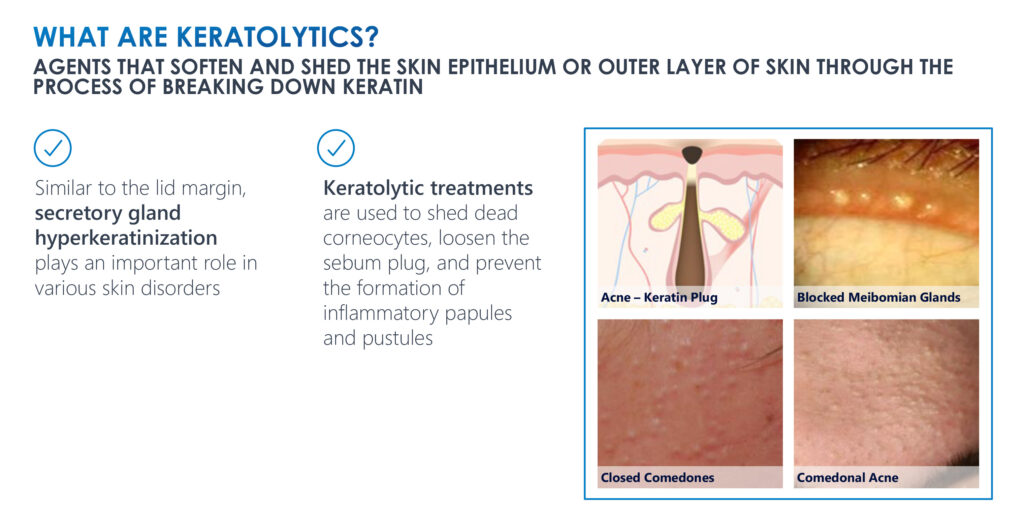 Meibomian gland dysfunction is a chronic, diffuse abnormality of the Meibomian glands, commonly characterized by terminal duct obstruction and/or changes in glandular secretion.
"By breaking down abnormal keratin protein aggregation, we see potential treatments for Meibomian gland dysfunction and contact lens discomfort," he adds.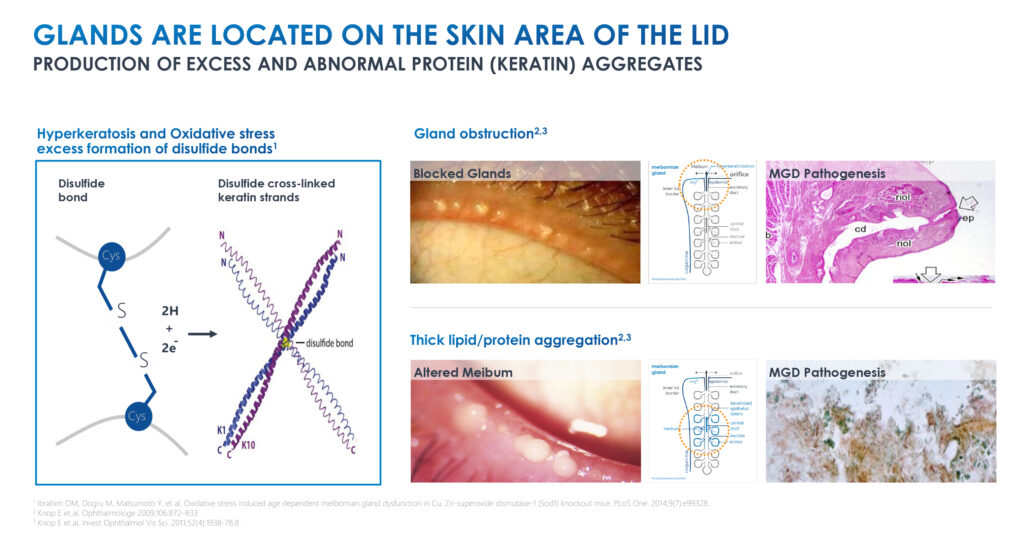 Meibomian gland dysfunction is the main cause of dry eye disease. "Current treatment options for dry eye disease are primarily focused on treating inflammation, which only accounts for a minority of the dry eye population," he adds. There are currently no approved medicines for the treatment of Meibomian gland dysfunction.
"Research shows that 86% of people with dry eye disease exhibit signs of Meibomian gland dysfunction. By addressing the underlying cause of Meibomian gland dysfunction that leads to dry eye, Azura is taking an entirely different approach to the disease that has the potential to benefit a much broader population of patients," he contends.
Mr. Gleeson explains that Azura's lead compound, AZR-MD-001, is a topical ointment designed to restore Meibomian gland function by addressing the abnormal hyperkeratinization that blocks the glands, alters the quality of the oil and prevents the secretion of lipids into the tears.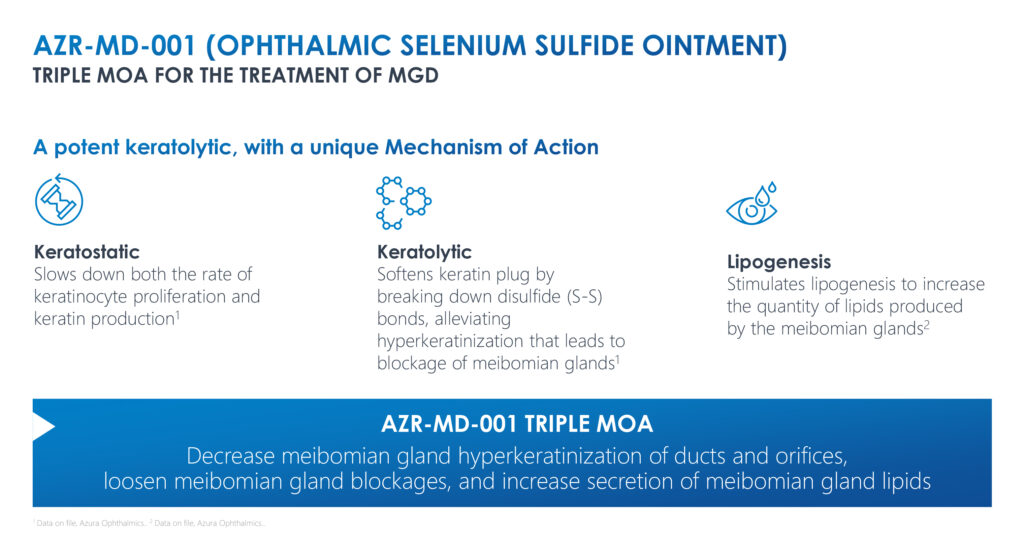 In March, Azura announced that AZR-MD-001 met its primary endpoints in a Phase 2 program, showing improvements in signs and symptoms of Meibomian gland dysfunction, reaching statistical significance, compared with control.
The Phase 2 program was an integrated analyses of four Phase 2 studies that evaluated the safety and efficacy of three doses of AZR-MD-001 in 95 patients with Meibomian gland dysfunction. Patients were dosed twice weekly at nighttime for three months.
Mr. Gleeson says there was a statistically significant and clinically meaningful reduction of symptoms as measured by a reduction in the ocular surface disease index score in the two highest doses tested – 0.5% and 1.0% – compared with baseline and control.
In addition, study results further indicated a clear dose-response in the quality and quantity of meibum secreted as measured by a statistically significant improvement in Meibomian gland score in both dose groups – 0.5%, 1.0% – compared with baseline and in the 1% dose, compared with control. AZR-MD-001 also was well tolerated, with no serious ocular treatment emergent adverse events.
Founded in 2014, Azura is headquartered in Tel Aviv, with operations in Australia and the U.S. In October 2020, Azura raised $20-million from a syndicate of existing investors, including OrbiMed, TPG Biotech, Brandon Capital's Medical Research Commercialization Fund and Ganot Capital to take AZR-MD-001 through a Phase 2b/3 registration study for FDA approval that began in March 2021 for the treatment of Meibomian gland dysfunction.
The six-month pivotal trial will enroll 75 patients in Australia and New Zealand in each of three arms: 0.5% and 1.0% treatment with AZR-MD-001 and a control group.
According to Mr. Gleeson, Meibomian gland dysfunction, which has no currently approved therapy, is the primary cause of evaporative dry eye disease, which affects about 25 million U.S. patients a year. Inflammatory dry eye disease affects a further five million U.S. patients and available treatments include Restasis and Xiidra.
"Their mechanisms of action and drug distribution do not address the significant contribution of lid margin disease," he adds.
While the two drug therapies generate net sales of approximately $2-billion a year in the U.S., Restasis and Xiidra "demonstrate low persistence among dry eye patients due to dissatisfaction with the marginal benefits of these long-term maintenance therapies," Mr. Gleeson contends.
He says peer-reviewed literature reports discontinuation rates of Restasis and Xiidra of up to 40% within the first year, with key opinion leaders suggesting poor efficacy and tolerability are responsible for discontinuance.
"Our goal is to develop an innovative, targeted therapy, AZR-MD-001, that addresses the underlying pathophysiology of Meibomian gland dysfunction, framing the disease through a dermatological lens," Mr. Gleeson says.
"We are targeting the obstruction of the meibomian glands to improve the quality of the meibum to give physicians the ability to focus on the cause of ocular surface disease, rather than solely the downstream inflammation symptoms that existing treatments for dry eye disease target," he adds.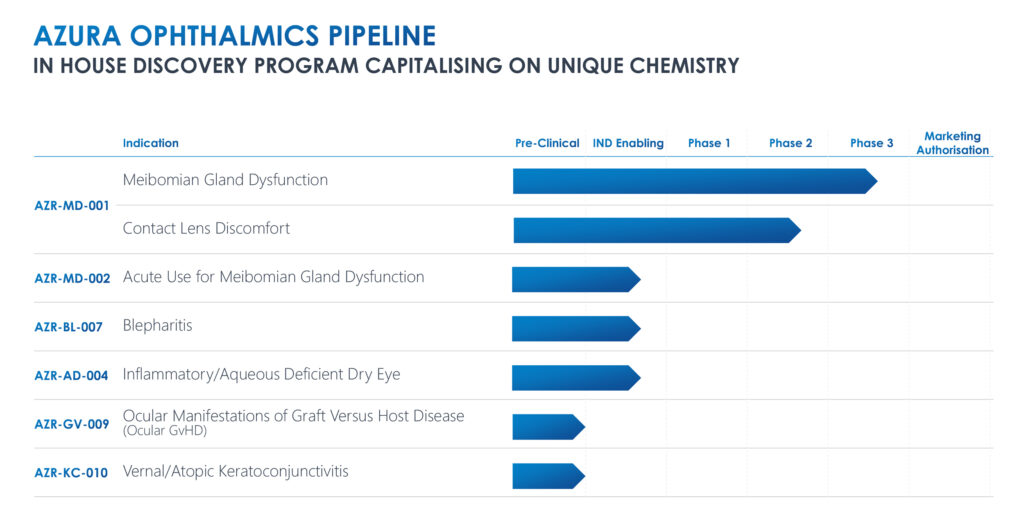 • • • • •
To connect with Azura Ophthalmics or any of the other companies featured on BioTuesdays, send us an email at editor@biotuesdays.com.