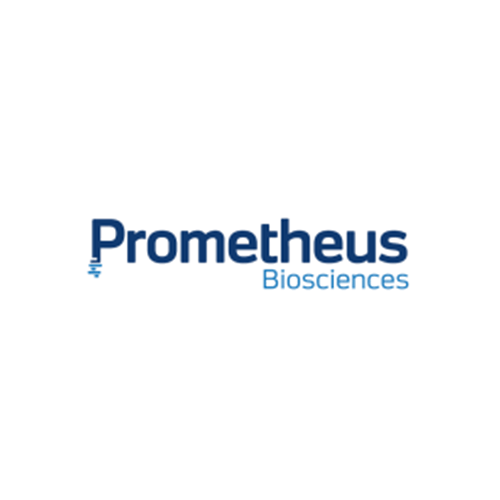 Analysts for Stifel and SVB Leerink initiated coverage of Prometheus Biosciences (NASDAQ:RXDX) with "outperform" and "buy" ratings, respectively, and price targets of $25 and $34, respectively. The stock closed at $19.08 on April 5.
Prometheus is a clinical-stage biotech applying a unique precision medicine approach to develop therapeutics to treat inflammatory bowel disease (IBD).
IBD therapeutics now focus on broadly impacting immune response and inflammation, while Prometheus is seeking to disrupt the market by introducing a precision approach, genetically screening and identifying patients more likely to respond to therapeutic interventions, writes Stifel analyst Derek Archila.
"Prometheus is uniquely positioned to embark on this endeavor, leveraging its Prometheus360 target and drug discovery engine, which is fueled by an exclusive relationship with Cedars-Sinai's IBD Biobank, one of the largest biobanks dedicated to gastrointestinal disease," Mr. Archila added.
Leerink analyst Thomas Smith agrees. "What makes the Prometheus story unique is its precision medicine approach that we believe can potentially shorten clinical development timelines, improve on efficacy seen with current therapies, and generate compelling evidence for payers," he said.
Prometheus' lead asset is PRA023, a humanized antibody targeting TNF-like ligand 1A (TL1A), a co-stimulatory ligand that activates effector T-cells and is associated with increased IBD incidence and severity.
The anti-TL1A class has been partially de-risked following positive Phase 2a results for Pfizer's TL1A antibody, PF-06480605, in ulcerative colitis, Mr. Smith said. "We believe Prometheus' patient enrichment strategy could lead to a best-in-class efficacy profile," he added.
Mr. Archila said Prometheus will seek to differentiate PRA023 with the use of a companion diagnostic to identify patients with genotypes that predispose them to clinical response, potentially about 30% of ulcerative colitis and Crohn's disease patients.
PRA023 is currently being evaluated in a Phase 1a trial, which should lead to initiations in the third quarter of 2021 of a Phase 2 trial in ulcerative colitis and a Phase 1b trial in Crohn's disease.