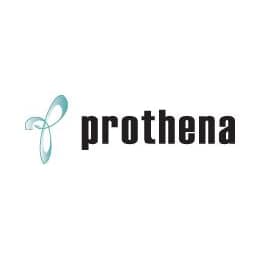 BTIG upgraded Prothena (NASDAQ:PRTA) to "buy" from "neutral" with a new PT of $29, citing meaningful progress of multiple clinical assets and with the potential for more promising opportunities to emerge near term. The stock closed at $11 on Feb. 1.
Analyst Bert Hazlett writes that following FDA discussions, Prothena plans to initiate a registration-enabling study for birtamimab, its humanized IgG1 monoclonal antibody designed to neutralize toxic soluble amyloid aggregates and promote amyloid clearance.
The AFFIRM-AL study will investigate birtamimab in Mayo Stage IV AL amyloidosis patients, for which birtamimab has fast track and orphan designations. Prothena also has a special protocol assessment in place for a trial to evaluate the primary endpoint of all-cause mortality, which it expect to initiate in mid-2021.
AL amyloidosis is a rare, progressive, and fatal disease where immunoglobulin light chain proteins produced by clonal plasma cells misfold, aggregate, and deposit as amyloid in vital organs. These toxic aggregates and amyloid deposits cause progressive damage and failure of vital organs, including the heart.
Birtamimab was previously evaluated in the Phase 3 VITAL study, where results from a post hoc analysis revealed a significant survival benefit favoring birtamimab in a subset of patients.
Mr. Hazlett also said that recent clinical data has established proof-of-principle for the mechanism of two of Prothena's important mid-stage pipeline therapies: PRX-002, an anti-alpha synuclein antibody for Parkinson's disease and PRX-004, an amyloid depleter antibody for ATTR amyloidosis.
"Though catalysts are longer-term for those programs, we believe learnings from earlier clinical work have led to trial design improvements that increase their probability of success," he added.