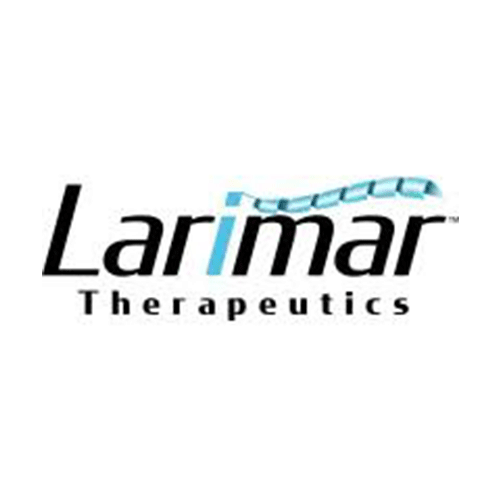 William Blair initiated coverage of Larimar Therapeutics (NASDAQ:LRMR) with an "outperform" rating and fair value estimate of $29. The stock closed at $15.44 on Jan. 29.
Larimar is developing intracellular-targeted therapeutics for orphan diseases, with an initial focus on Friedreich's ataxia (FA), for which there are no FDA-approved therapies. FA is a rare genetic disease that causes difficulty walking, a loss of sensation in the arms and legs, and impaired speech.
Larimar's lead asset, CTI-1601, is in early clinical development but "we see potential as a standard-of-care disease-modifying therapy for FA, with pipeline expansion opportunities providing additional growth," writes analyst Myles Minter, Ph.D.
CTI-1601 is a fusion protein comprising a cell-penetrating peptide fused to full- length human frataxin (FXN) designed to replace mitochondrial FXN levels in FA patients, he added.
Dr. Minter said a Phase 1 multiple-ascending dose trial with CTI-1601 in ambulatory and non-ambulatory FA patients is ongoing, and top-line data are expected in second quarter 2021, alongside data from a previously completed single-ascending dose trial.
Larimar also plans to initiate a Phase 1 trial in pediatrics in the second half of 2021 "important for early intervention," Dr. Minter said, and launch a global registrational trial in the second half of 2022.
"We believe that a chronically-dosed FXN replacement therapy like CTI-1601 remains significantly differentiated from numerous gene therapy programs in preclinical development and from later-stage candidates in clinical trials that treat symptoms, but not the underlying cause of FA," he added.