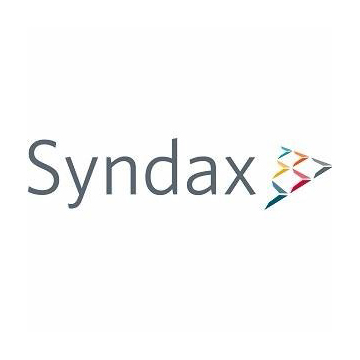 Stifel launched coverage of Syndax Pharmaceuticals (NASDAQ:SNDX) with a "buy" rating and price target of $32. The stock closed at $22.79 on Dec. 2.
Analyst Konstantinos Aprilakis, M.D., writes that SNDX-5613, the company's lead asset and menin/MLL inhibitor, forms the "bulk of our valuation, as we consider it to be both mechanistically and clinically de-risked" for potential use in acute leukemias. The company also is developing axatilimab, an anti-CSF-1R antibody, for treatment of chronic graft-versus-host disease.
"We believe that the current valuation does not fully account for the progress both of these programs have made to date and see more upside as further clinical updates are provided," he added.
Dr. Aprilakis said competitor, Kura Oncology, plans to disclose the first clinical data of its menin-MLL inhibitor, KO-539, at ASH 2020. "Despite being a competitor, we believe Kura's data disclosure will also de-risk SNDX-5613 … and help clarify the competitive advantages/disadvantages of each program."
Also at ASH, Syndax will have an oral presentation on its anti-CSF-1R antibody, axatilimab, followed by a key opinion leaders' event.