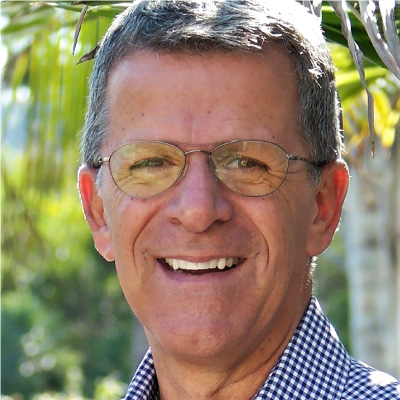 Kintara Therapeutics (NASDAQ:KTRA), fresh off a merger and $25-million private placement, is moving into a global registration trial in newly-diagnosed and recurrent glioblastoma multiforme (GBM), a deadly brain cancer, and is preparing for the start of a 15-patient confirmatory trial in cutaneous metastatic breast cancer (CMBC) as a steppingstone for a Phase 3 trial.
"We are focused on utilizing our lead programs, VAL-083, to address clear unmet medical needs such as GBM and REM-001 for CMBC, as well as for other potential orphan disease indications," Saiid Zarrabian, president and CEO, says in an interview with BioTuesdays.
Mr. Zarrabian explains that VAL-083 is a novel first-in-class, DNA-targeting small molecule chemotherapy that has demonstrated clinical activity in studies sponsored by the National Cancer Institute (NCI) against a range of cancers, including central nervous system, ovarian and other solid tumors, such as non-small cell lung cancer, bladder cancer and head and neck cancer.
Kintara also is advancing a late-stage, second-generation photodynamic therapy, REM-001, that holds promise initially as a treatment for localized cutaneous or visceral tumors, he adds.
REM-001 has been previously studied in four Phase 2/3 clinical trials in patients with CMBC, who had previously received chemotherapy and/or failed radiation therapy, demonstrating an 80% complete response rate of evaluable lesions.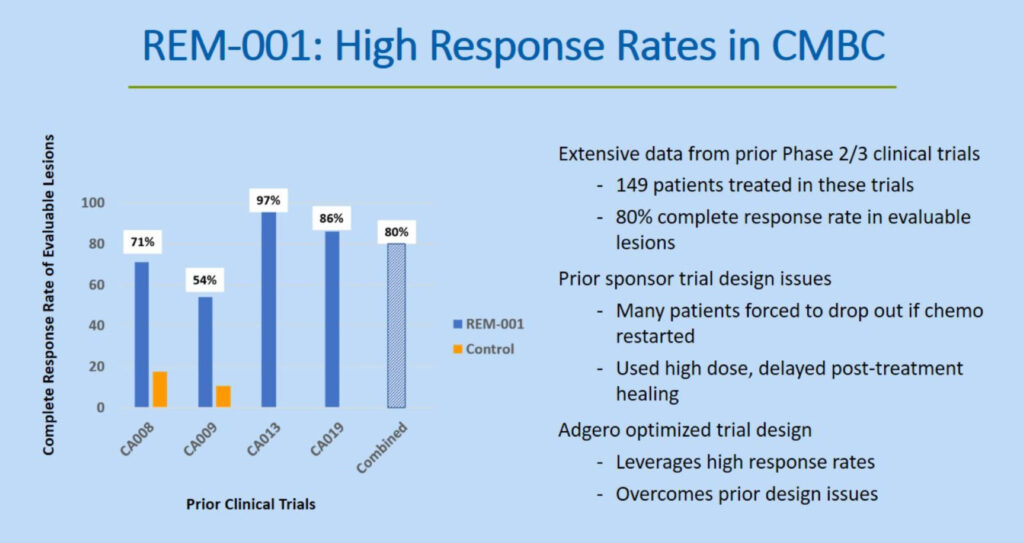 According to Mr. Zarrabian, both compounds have benefitted from significant prior development funding. For example, he says according to Kintara's estimates, the NCI has spent some $100-million for 40 Phase 1 and Phase 2 studies with VAL-083, with Kintara's investment totaling about $45-million as of September 2020.
In addition, the investments behind REM-001 exceed an estimated $140-million, he adds, mainly by Miravant Medical Technologies, which was developing the compound for ophthalmology applications, and by Adgero Biopharmaceuticals, which had been focused on CMBC, the compound's original intended use.
Mr. Zarrabian also notes that VAL-083 and REM-001 each have safety data bases of more than 1,100 patients and advanced manufacturing status.
"Our near-term focus has been on the MGMT unmethylated population, which represents the majority of 60% to 66% of GBM patients and where the current standard of care, temozolomide, is rendered nearly ineffective," Mr. Zarrabian contends. In Europe, clinicians rarely prescribe temozolomide for patients with MGMT unmethylated GBM, he notes.
MGMT is a widely accepted biomarker in glioblastoma, with MGMT unmethylated status conferring a much poorer prognosis.
Kintara is currently advancing two Phase 2 clinical trials in GBM with VAL-083 in adjuvant and recurrent MGMT unmethylated GBM, and in combination with radiotherapy in newly-diagnosed MGMT unmethylated GBM.
Kintara expects to provide an update on its Phase 2 study at the Sun Yat-sen University Cancer Center in China in newly diagnosed GBM patients at the Society of Neuro-Oncology 2020 virtual conference in mid-November this year. Phase 2 studies also are underway at MD Anderson Cancer Center with recurrent and adjuvant patient groups, with topline data expected in the first and second quarters of 2021, respectively.
Last month, Kintara finalized an agreement with the Global Coalition for Adaptive Research (GCAR) for VAL-083's participation in GCAR's GBM AGILE pivotal study.
This study was conceived by an international consortium of major thought leaders in GBM and is designed to more efficiently identify effective therapies for GBM patients. GBM AGILE is utilizing an FDA-approved master protocol with multiple drugs to be tested simultaneously and over time against a common control arm.
"As an approved registrational study, we look forward to utilizing the results from the VAL-083 arm of the GBM AGILE study to file for FDA approval," Mr. Zarrabian points out.
Since the launch of the study in 2019, GBM AGILE has grown to 31 participating trial sites in the U.S. and expects to reach up to 40 sites in the U.S. and Canada by the end of 2020, with further enrollment site expansion planned for Europe and China in 2021.
Mr. Zarrabian says Kintara's participation in GBM AGILE is expected to "accelerate the final clinical stages and the regulatory process by up to 18 months for VAL-083, while enabling us to maximize financial and operational resources." The study also provides "multiple shots on goal via enrollment of three separate GBM patient subtypes enabled by GCAR's adaptive design protocol."
Under the accord, Kintara will supply GCAR with VAL-083 along with funding to support the VAL-083 arm of the GBM AGILE study, which is expected to enroll 150-to-200 subjects and likely begin before the end of 2020. In turn, GCAR is managing all operational aspects of the study, including site activation and patient enrollment.
Two members of Kintara's GBM scientific advisory board, Dr. John de Groot of MD Anderson and Dr. Timothy Cloughesy of the David Geffen School of Medicine at UCLA, are also lead investigators on the GBM AGILE study.
VAL-083, which is protected by 13 granted patents in the U.S. and 20 worldwide, has orphan drug designation for GBM in the U.S. and Europe, and for ovarian cancer in the U.S.
Kintara was created earlier this year through the acquisition by DelMar Pharmaceuticals of Adgero Biopharmaceuticals, whose lead product candidate, REM-001, is in development to treat CMBC. The company also changed its name to Kintara.
CMBC is a highly morbid form of breast cancer that affects some 40,000 patients in the U.S. It is characterized by multiple cutaneous lesions that may spread to the chest wall, neck and back, resulting in continuous bleeding infections that are often malodorous. Current therapies are limited to chemotherapy, which is generally ineffective, and radiation, which has dose-limiting toxicities.
Mr. Zarrabian explains that REM-001 is injected on day one and accumulates in tumors. The next day, the drug is activated by a simple laser in a lesion-by-lesion treatment. "This is similar to radiation but has the potential to avoid permanent damage."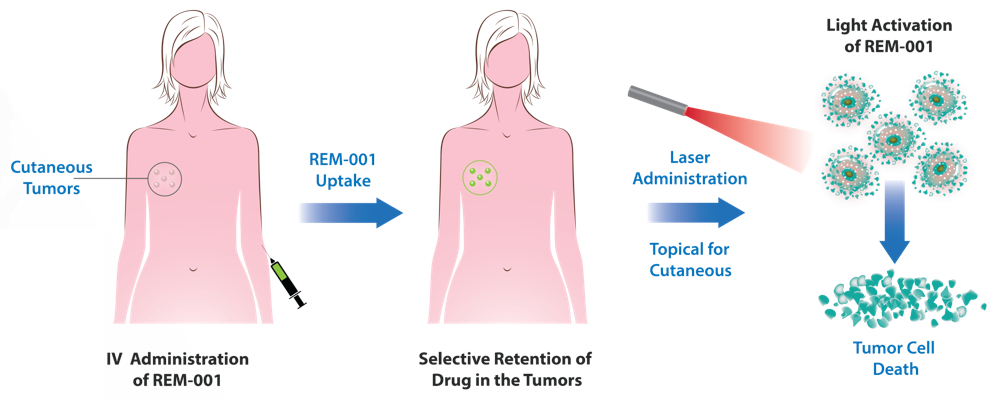 In four earlier Phase 2/3 studies with 149 patients, REM-001 achieved an 80% complete response rate in evaluable lesions during a six-month follow up, he adds. "This rate of complete responses in oncology is highly clinically meaningful and offers the potential to significantly improve the quality of life in patients suffering from CMBC."
Manufacturing of the regulatory starting material and active pharmaceutical ingredient has been completed and the company has received positive feedback from the FDA for an amendment to its chemistry, manufacturing and controls documentation.
Kintara plans to begin a 15-patient confirmatory study in the second quarter of 2021 with a slightly lower dose of REM-001.
"If we see a similar 80% complete response rate in the confirmatory study, only 75 more patients may be required to complete the pivotal study and qualify for statistical significance," Mr. Zarrabian points out. "Even if the response rate is as low as 40%, we should only need to enroll 125-to-130 more patients." Top-line results from the lead-in study are expected before the end of 2021.
Product Pipeline
• • • • •
To connect with Kintara or any of the other companies featured on BioTuesdays, send us an email at editor@biotuesdays.com.