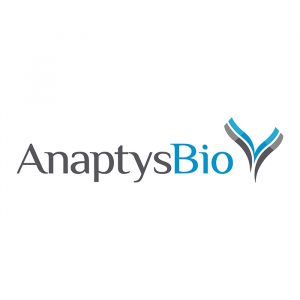 AnaptysBio (NASDAQ:ANAB) reported positive topline data from an interim analysis of its Phase 2 trial evaluating imsidolimab or the treatment of generalized pustular psoriasis (GPP).
GPP is a rare, chronic, life-threatening disease characterized by the development of widespread pustules. With no currently approved therapies, this systemic inflammatory disease can result in death from cardio-pulmonary failure, exhaustion or infection.
The trial enrolled eight GPP patients who received a 750 mg IV dose of imsidolimab at Day 1, followed by monthly 100 mg subcutaneous doses on Days 29, 57 and 85. Six-of-eight patients achieved the trial's primary endpoint of improvement in the clinical global impression scale on Day 29, with a 60% reduction of skin pustules on Day 8 and 94% clearance on Day 29.
"We are encouraged by the rapid onset, overall safety and promising efficacy profile demonstrated to date by imsidolimab for the treatment of patients suffering with GPP," Paul Lizzul, AnaptysBio's CMO, said in a statement.
"We look forward to engaging with regulatory authorities to progress imsidolimab into Phase 3, and in doing so offer a potential therapeutic intervention for these patients with high unmet medical need," he added.
AnaptysBio expects to attend an end-of-Phase 2 meeting with the FDA by the end of 2020 and plans to report full data from the trial at a medical conference in 2021.