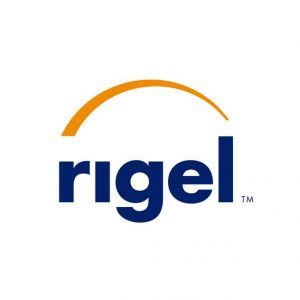 Rigel Pharmaceuticals (NASDAQ:RIGL) enrolled the first patients in its Phase 2 trial evaluating fostamatinib for the treatment of hospitalized COVID-19 patients.
The study is sponsored by the NIH's National Heart, Lung, and Blood Institute, in collaboration with Inova Health System (NHLBI). The trial will enroll some 60 patients that will be randomized to receive either fostamatinib or placebo, administered orally, twice daily for 14 days.
The study's primary objective is to evaluate the safety of fostamatinib compared to placebo for the treatment of hospitalized COVID-19 patients, with a secondary objective of assessing the early efficacy and clinically relevant measures of disease progression.
"As mortality continues to rise, it is evident that new therapeutics selectively targeting immune response are desperately needed to treat patients infected with SARS-CoV-2," Dr. Richard Childs, NHLBI's clinical director, said in a statement.
"This is a rigorously-designed clinical trial, which should provide insight into the potential safety and efficacy of fostamatinib in the treatment of severely ill patients suffering from COVID-19," he added.