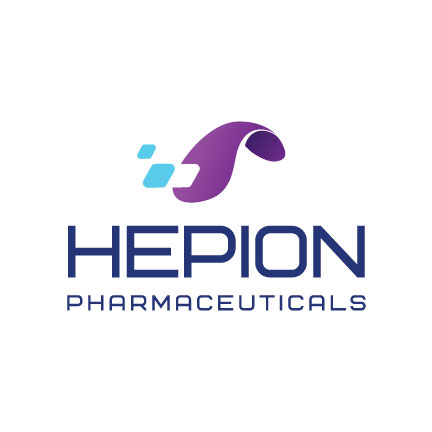 Hepion Pharmaceuticals (NASDAQ:HEPA) reported that the peer-reviewed journal, PLOS ONE, has published a paper highlighting the antiviral effects of CRV431.
Co-authored by Hepion's CSO, Dr. Daren Ure and CEO, Dr. Robert Foster, the article reviews a study investigating the ability of CRV431 and NV556, two structurally different cyclophilin inhibitors, to inhibit hepatitis C virus (HCV) replication in vivo. The study was conducted by Dr. Philippe Gallay's research group at The Scripps Research Institute.
Mice implanted with human hepatocytes were subsequently infected with HCV and simultaneously administered either 50 mg/kg CRV431, 50 mg/kg NV556 or vehicle control. HCV infection was completely abolished in mice treated with CRV431 or NV556, compared with vehicle-treated mice, which demonstrated HCV replication reaching a peak at nine weeks post infection.
In addition, when CRV431 and NV556 were administered to mice at three- and six-weeks post HCV infection, HCV replication was totally inhibited at nine- and 12-weeks, respectively. No viral rebound was observed five months following a single CRV431 or NV556 administration, suggesting the complete suppression of an established viral infection.
"We have conducted a number of in vitro and in vivo studies that have demonstrated CRV431's antiviral activity toward hepatitis B, HCV and HIV-1," Dr. Ure said in a statement.
"This study adds to the consistent body of data indicating that CRV431 exhibits antiviral activity across multiple types of viral infection," he added.
Dr. Gallay commented, "The many isoforms of cyclophilins and their diverse actions are the reasons why they are uniquely versatile drug targets in multiple indications, including viral infection, inflammation, fibrosis and cancer. This study suggests that cyclophilin inhibitors provide additive-to-synergistic anti-HCV activity when combined with direct-acting antivirals."
Dr. Foster added, "These new data, in addition to a recent in vitro study showing that particular concentrations of CRV431 attenuate SARS-CoV-2 by up to 90% in certain cell types, warrant further investigation of CRV431's utility in treating COVID-19."
The article, entitled "Structurally Distinct Cyclosporin and Sanglifehrin Analogs CRV431 and NV556 Suppress Established HCV Infection in Humanized-Liver Mice," is available here.