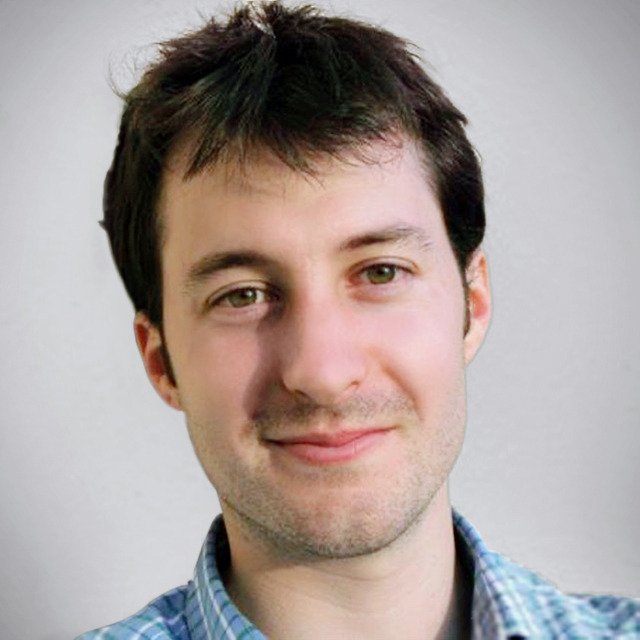 Unlike the traditional approach to immunotherapy, which teaches the body to recognize tumor antigens as something foreign to be attacked, closely-held Loki Therapeutics' AWAKE technology makes cancer appear as something the body already knows and has defenses for.
"Our AWAKE strategy uses antigens from traditional childhood vaccination to reactivate and redirect life-long memory T-cells, at any age, against solid tumors, avoiding the need for tumor antigens and neoantigens, and naïve T-cells," Chris Bradley, founder and CEO of Loki, says in an interview with BioTuesdays.
"We completely bypass the major challenges of traditional immunotherapy," he contends. "This is our key differentiator. For immune system control of a tumor, T-cells need to see the tumor, that is, detect antigens."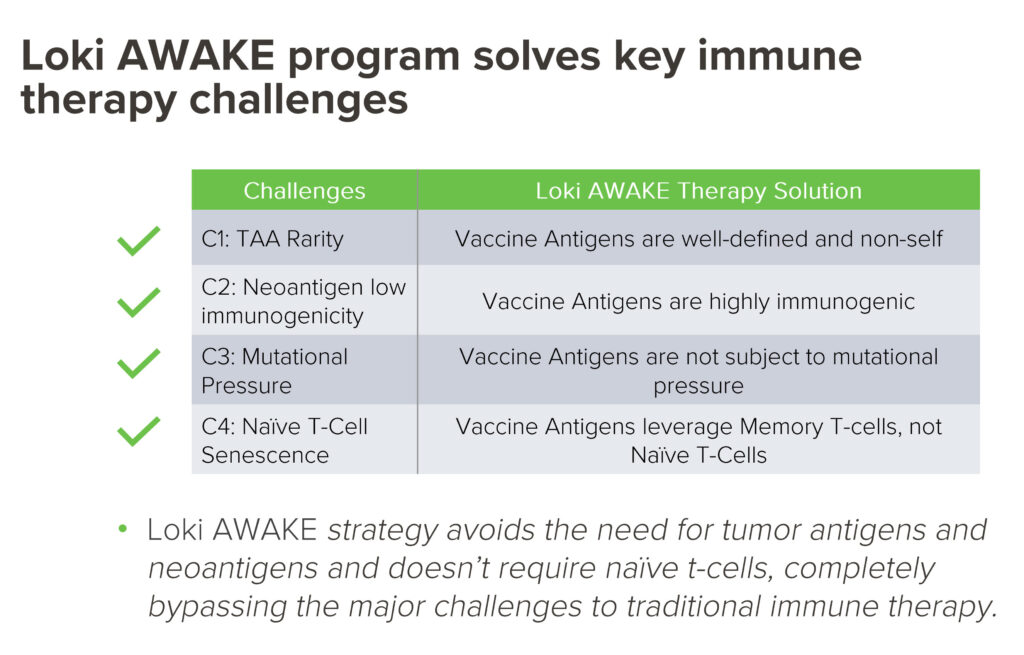 He points out additional limitations, such as the few tumor-specific antigens that limit the efficacy of antibodies and CAR-T therapies; the low immunogenicity neoantigens may have; the strong mutational pressure both categories of antigens are under, which creates a moving target; and the fact that as people age, naïve T-cell populations decline, reducing the ability to train the body to recognize these antigens.
According to Mr. Bradley, antigens from childhood vaccinations are well-defined; are highly immunogenic; are not subject to mutational pressure; and leverage memory T-cells, not naïve T-cells, which are essential components of the immune system that enable the body to fight off new infections and diseases.
"We use attenuated Listeria monocytogenes (LM) as a vector to transport a tetanus toxoid (TT) antigen from a childhood vaccine to infect tumor cells and reactivate memory T-cells to tetanus," Mr. Bradley points out, adding that antigens from "any childhood vaccination can be used to reactivate the immune system to target and eliminate cancer cells."
Loki is currently conducting IND-enabling studies with its lead drug candidate, AWAKE-LM-TT in advanced metastatic pancreatic cancer and in advanced metastatic ovarian cancer. The company hopes to begin Phase 1 clinical trials for the pancreatic and ovarian indications in 2021 and 2022, respectively.
Citing Loki's preclinical testing, Mr. Bradley says combination therapy of WAKE-LM-TT plus standard-of-care gemcitabine has been shown to strongly reduce advanced pancreatic cancer in various mouse models, in terms of tumor weight, number of metastases and the maximum standardized uptake value,.
The combination therapy also has been shown to make cold tumors hot by activating genes to T-cell responses and apoptosis cell death. "We believe that results in murine models have the potential to be replicated in Phase 1 studies," he adds.
Based on pioneering research of recall antigens by Claudia Gravekamp, Loki's lead scientist and an associate professor of microbiology and immunology at Albert Einstein College of Medicine, Loki has a worldwide exclusive license to key IP covering the composition and use of childhood antigens and attenuated bacterial delivery to treat tumors and metastases.
Mr. Bradley says that some of the key elements of Loki's AWAKE-LM-TT program are that LM preferentially accumulates in tumors and metastases, not in normal cells, and that LM spreads in tumor cells via myeloid-derived suppressor cells, an immunosuppressive cell type that typically homes to tumor targets to deliver a live bacterial vector.
In addition, intraperitoneal injection of the company's drug candidates is expected to lead to greater accumulation in tumors and attenuated LM has a significant clinical track record of safety and appears to be well tolerated.
"We believe our AWAKE technology is applicable to other solid tumor indications with similar immunogenic characteristics," Mr. Bradley says, adding that the company has accumulated discovery data in other solid cancer types. "We have an opportunity to accelerate additional complementary trials based on other childhood vaccines, such as measles, polio and mumps."
Mr. Bradley says Loki has set a two-year research budget of $10-million to $20-million to reach Phase 1b, which should provide initial efficacy data. "We have angel investors on board already and we are actively raising a Series A funding, with the intent to complete the financing before the end of 2020.
"Assuming successful signals in Phase 1 trials, we are hopeful the FDA will consider fast track approval," he says.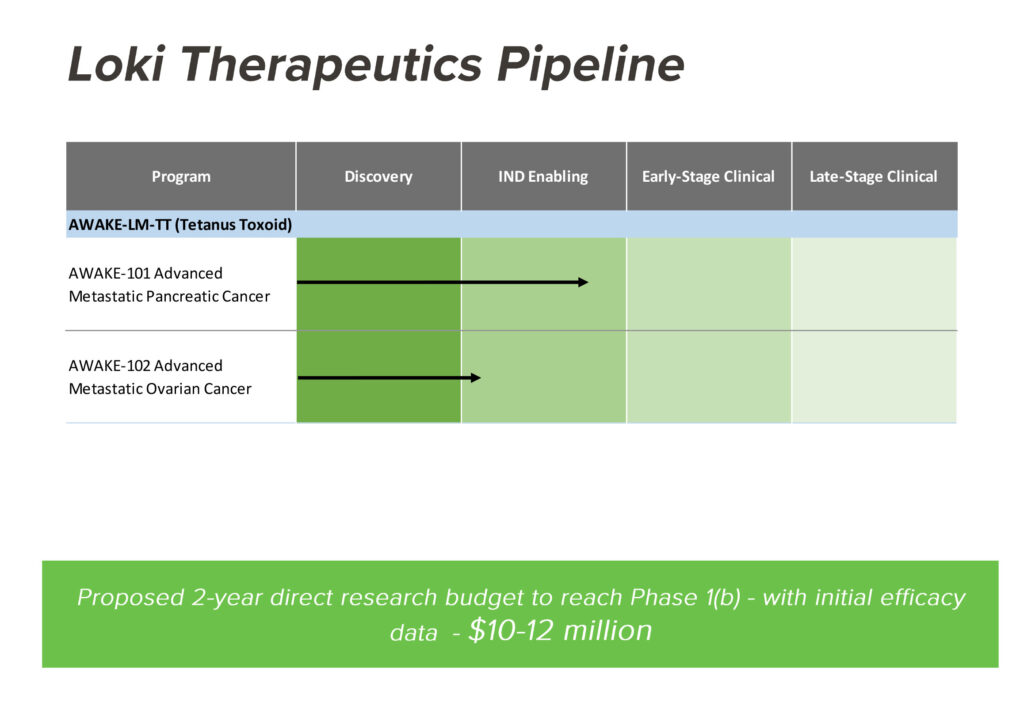 * Editor's Note: This article does not constitute an offer to sell or the solicitation of an offer to buy any securities of Loki Therapeutics, and shall not constitute an offer, solicitation or sale of any security in any state or jurisdiction in which such offer, solicitation or sale would be unlawful prior to registration or qualification under the securities laws of any such state or jurisdiction.
• • • • •
To connect with Loki Therapeutics or any of the other companies featured on BioTuesdays, send us an email at [email protected].