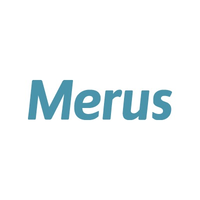 H.C. Wainwright launched coverage of Merus NV (NASDAQ:MRUS) with a "buy" rating and $23 price target. The stock closed at $15.80 on June 25.
"Given the recent advances in structure-based design, bispecific antibodies are poised to become a viable alternative to cell therapies based on their ease of manufacture and off-the-shelf accessibility," writes analyst Andrew Fein.
"We view Merus' Biclonic antibody platform as being one of the most sound on the market," he added.
Among other things, Mr. Fein said his bullish view for Merus is derived from the Biclonic platform ability to generate traditional full-length IgG constructs, which can be easily optimized and demonstrate long half-life.
Merus' lead asset, zenocutuzumab, has reported clinical proof-of-concept data in NRG1+ solid tumors, with initial data showing responses in pancreatic cancer and non-small cell lung cancer.
"Despite NRG1+ fusions representing a small tumor subtype, we view zenocutuzumab's mechanism of action as having broad application across other solid tumors, which could be value-inflecting," Mr. Fein said.
Merus has aligned with several collaborators in the U.S. and outside the U.S., including Incyte, ONO Pharmaceuticals, Simcere Pharmaceuticals and Betta Pharmaceuticals, which "not only serves as external validation, but also generates collaboration revenues to support in-house programs and could provide downside protection for the stock," he added.