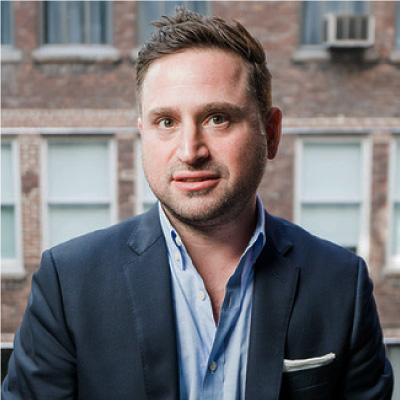 In his role as SVP of life sciences, Ian Koenig brings broad experience to Investis Digital in communications strategy, digital marketing, investor relations and business development on behalf of biopharma globally. Mr. Koenig also oversees the company's clinical trials recruitment strategy, including the design and engineering of a disruptive digital framework for sponsors. He launched the Investis Digital North American commercial team in 2013, and helped scale the business from infancy to the leader in digital investor relations and corporate communications on the continent. In 2016, he transitioned from sales to lead the entire commercial function spanning account management and new business development.
Let's begin with a brief history of Investis Digital.
We have been at the forefront of digital communications for the past two decades and now have nine offices on three continents, employing 500 digital and technical employees that work with more than 1,600 global clients. We combine effective storytelling and engaging digital experiences with world-class performance marketing and our one-of-a-kind enterprise technology to help businesses communicate clearly and authentically with any audience.
How does your Connected Content platform facilitate patient recruitment?
We apply our Connected Content framework to develop a simple digital solution to achieve successful patient enrollment under tight timelines. Our success with targeted clinical trial recruitment is accomplished by leveraging unique data sets to build and model customized audiences, including patients, caregivers and physicians, for a specific clinical trial and region anywhere in the world. We combine online and offline strategies to engage with these identified audiences at a time when they'd be most receptive to take action. We also drive engaged audiences to screen for eligibility online and seamlessly direct highly qualified leads to local clinical sites. To maximize results, we collaborate with our partners consisting of PR agencies and contract research organizations (CROs). Together, we design integrated programs that identify and target audiences with content to engage and convert them with an elegant online/offline user experience.

When did you begin your program of clinical trial recruitment?
This is the same framework we use for our larger portfolio of clients, including some of the biggest brands in the world, such as Rolls-Royce, PUMA and Ocado. About a year and a half ago, we began applying the same methodology to the clinical trial recruitment market.
Why do clinical trials constantly run up against recruitment and enrollment issues?
The key to maximizing enrollment is reaching patients who may not know there are clinical programs available for them. Limited exposure to potential patients can drag recruitment on for years. Time is money, especially in the clinical trial business, and pharma companies don't have the time to hand out fliers at random in the effort to enroll patients. In the traditional model, sponsors rely heavily on their CRO. CROs traditionally activate their sites and then determine how to get patients to them. And if the CRO isn't recruiting fast enough, the solution is to open more sites. But CROs often don't have a big enough online presence to recruit patients that meet the specific criteria of the study. These patients offer trial sponsors the best possible chance of their study succeeding. Unfortunately, most sponsors of clinical trials aren't leveraging ad technologies, such as Facebook advertising, paid search and programmatic, to their full potential to prospect qualified candidates. Also contributing to delays is a finite number of patients, especially in rare diseases, for a specific study, which creates competition for patients. A trial sponsor with the best possible ad technology has an advantage in recruiting these patients.
How is Investis Digital digitizing the recruitment process?
We execute on a proactive, digital recruitment strategy from discovery to enrollment. Digital marketing allows pharma companies to quickly get the enrollment messaging out at scale to a specific set of qualified users, expedited by machine learning through the ad platforms. To ensure that digital ad campaigns can perform to their full potential, we make sure all technical elements are up to par before launching any media. This includes developing a user friendly website that is quick to load and responsive across all devices, performing keyword research and optimizing content for search engines, and developing new content to meet those search needs.
When activating a clinical trial campaign through digital marketing, we make sure there is a tagging/tracking strategy in place. We use specific identifiers in the URLs to account for the different channels and target audiences we might be using.
With our media execution, proactive recruitment needs to go beyond just geographic targeting in order to fill the funnel with a more qualified candidate pool. We ensure all pixels are appropriately implemented and set up to track relevant events, such as, Are you eligible? Once that is in place, we leverage lookalike audiences to help prospect more relevantly, especially for clinical trials catering to rare diseases.
How do you optimize active recruitment?
One of the most common issues we find across all clients, life sciences included, is that companies want to use technical language in advertising messaging that does not resonate with the end user. Through keyword and audience research, we understand what users are thinking and how they are engaging with brands. This enables us to effectively use consumer language in our advertising that concisely gets at the heart of a clinical trial's purpose and thereby increases click through and conversion rates. So there's an art and a science to condensing the ads and avoiding the technical language that a trial sponsor may use. A key piece of the recruitment advertising optimization process is that we're not trying to get in front of everybody but rather use AI to get in front of a specific audience with a message that clearly and deliberately showcases what we're trying to accomplish.
What are the value points in gauging whether a marketing program is successful?
We're set up for measurability by implementing tracking of a patient across his or her medical journey. Unlike a brochure where we cannot monitor usage or content engagement, we deploy user tracking technology to monitor how a prospective patient arrived at the clinical trial website, how many clicks he or she made on the website, how many clicks were required to get to a questionnaire, and how many patients completed the questionnaire. The landing page and digital user experience is of the ultimate importance. We don't drive a potential subject to a place where he or she has to make 13 clicks to achieve a result. At the end of the day, the study sponsor wants a potential patient to screen as soon as possible while a potential subject wants as much relevant information as possible. For example, a resident of Detroit wants to know about a clinical trial in the area instead of San Francisco, unless it's a life or death decision. So, we make the experience as personalized as possible to get a prospective subject to the next step. When you deviate from that, a patient loses interest.
Is there an example with the success you've had?
We saved a small biotech company $10-million and six months of time by fundamentally shifting the way it approached recruitment and enrollment. Before the solution was in place, the trial was behind schedule, costing the biotech company millions of dollars in carry costs and a lost opportunity to bring a new, game-changing therapy to market. We leveraged our knowledge within the consumer brand base and applied that to life sciences, with a framework solution that spanned patient awareness to patent conversions. Within the existing CRO-operated clinical sites that had been established prior to our involvement, our digital content and performance marking approach attracted qualified, local, prospective patients, which expedited the recruitment process.
• • • • •
To connect with Ian Koenig or any of the other companies featured on BioTuesdays, send us an email at editor@biotuesdays.com.