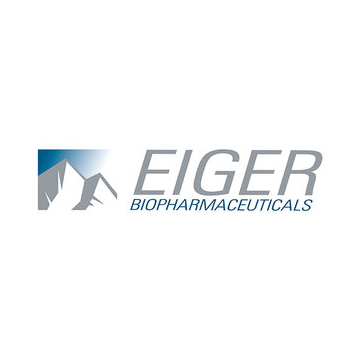 Eiger BioPharmaceuticals (NASDAQ:EIGR) dosed the first patients in its Phase 2 study of peginterferon lambda for the treatment of mild COVID-19.
The study will enroll some 120 patients who will receive either a single subcutaneous dose of peginterferon lambda or placebo. The trial will evaluate the efficacy of peginterferon lambda in reducing the duration of SARS-CoV-2 viral shedding, as well as the duration of symptoms and hospitalization in patients.
"SARS-CoV-2 induces very weak expression of interferons in infected cells," Dr. Colin Hislop, Eiger's SVP of clinical and development operations, said in a statement.
"Absence of interferon production likely hampers the early innate immune response to SARS-CoV-2 infection and suggests stimulation of antiviral immunity with exogenous lambda interferon might be successful for treating SARS-CoV-2 infection," he added.