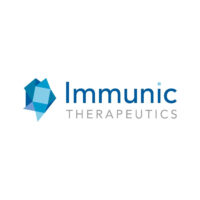 Roth Capital Partners launched coverage of Immunic (NASDAQ:IMUX) with a "buy" rating and $44 price target. The stock closed at $5.74 on March 24.
Immunic is focused on developing innovative new modulators of the immune system, using orally available small molecule drug candidates to treat chronic inflammatory and autoimmune indications.
Analyst Yasmeen Rahimi writes that the company is advancing lead compound, IMU-838, a next-generation dihydroorotate dehydrogenase (DHODH) inhibitor, in a three-pronged autoimmune approach.
She cited a lead Phase 2 trial in relapsed-remitting multiple sclerosis, with MRI and functional data readouts in the third quarter of 2020; a separate Phase 2 trial in inflammatory bowel disease; and an investigator-sponsored trial in primary sclerosing cholangitis.
"We believe the Phase 2 MS data will de-risk efficacy expectations in future autoimmune readouts as well as solidifying the safety benefits of selective DHODH inhibition," Ms. Rahimi said.