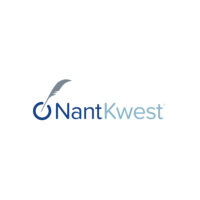 NantKwest (NASDAQ:NK) dosed the first patient in its Phase 2 trial for second- and third-line Merkel cell carcinoma (MCC).
MCC is a rare and aggressive skin cancer that is fatal for the majority of patients who have progressed on, or after, treatment with a checkpoint inhibitor.
The study will assess NantKwest's off-the-shelf CD16-targeted natural killer cells – in combination with ImmunityBio's IL-15 superagonist N-803 and Avelumab – in 43 patients who failed all standard-of-care treatments for MCC, including checkpoint therapy.
"With over 70% of patients failing checkpoint inhibitors in solid tumors, it is vital to develop novel and effective therapeutic options," Dr. Patrick Soon-Shiong, chairman and CEO of NantKwest and ImmunityBio, said in a statement.
"Our combination therapy is designed to activate the innate immune system to create an immunological memory against tumors, resulting in immunogenic cell death," he added.