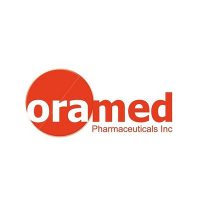 Oramed Pharmaceuticals (NASDAQ, TASE:ORMP) reported positive topline data from the second and final cohort of its Phase 2b trial evaluating the efficacy and safety of its lead oral insulin candidate, ORMD-0801, at lower dose regimens for the treatment of diabetes.
The placebo-controlled, 90-day dose-ranging Phase 2b trial in Type 2 diabetes patients with inadequate glycemic control on oral antihyperglycemic agents, assessed the change in A1C, the primary efficacy endpoint, from baseline to week 12, as well as safety endpoints, when ORMD-0801 was given in different regimens across three daily dose ranges: 8 mg, 16 mg and 32 mg.
Patients randomized in the trial treated with 8 mg of ORMD-0801 once-daily achieved an observed mean reduction of 1.29% from baseline and a least square mean reduction of 0.95% from baseline, or 0.81% adjusted for placebo. Patients who had A1C readings above 9% at baseline and received 8 mg of oral insulin once-daily experienced a 1.26% reduction in A1C by week 12.
The topline data from the second cohort represents the conclusion of the Phase 2b trial, and the company believes that the results now pave the way for FDA discussions regarding the initiation of a Phase 3 trial.
"The statistically significant efficacy data, coupled with a clean safety profile, characterized by no reported weight gain, no increase in serious drug-related adverse events, and no hypoglycemia, further support ORMD 0801's clinical potential," Dr. Joel Neutel, principal investigator, said in a statement.
"I believe the data demonstrated in this second cohort further validates the clinical potential of Oramed's oral insulin to have a highly beneficial impact on the treatment of diabetes the world over," he added.