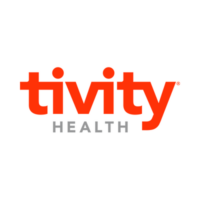 William Blair downgraded Tivity Health (NASDAQ:TVTY) to "market perform" after fourth quarter results missed consensus estimates and Tivity announced the departure of several senior executives. The stock closed at $22.93 on Feb. 19.
Tivity Health is a provider of health improvement, nutrition and fitness. It acquired Nutrisystem in March 2019.
Analyst Ryan Daniels writes that company's guidance for 2020 also fell short consensus and "mainly relates to continued weakness in the underperforming nutrition business, which continues to struggle with new customer acquisition at an adequate average sales price." As a result, he said sales are lagging expectations, which, combined with higher promotional expenses, are further depressing bottom-line results.
Leaving Tivity are CEO, Donato Tramuto, and recently-promoted president of the nutrition business, Keira Krausz.
Mr. Daniels said he believes the underperformance in the nutrition segment led to both of the exits, and, "in our view, signal a botched strategy related to the Nutrisystem acquisition and subsequent marketing initiatives."
While Mr. Daniels continues to appreciate the long-term merits in the Nutrisystem deal, related to investing in nutrition as a social determinant of health, "we must acknowledge the huge value destruction that occurred as a result of the transaction and the segment's continued underperformance. And, with little comfort in a near-term turnaround, we believe shares likely will remain under pressure going forward."