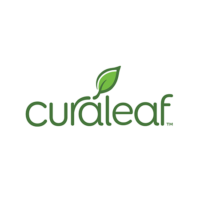 Alliance Global Partners initiated coverage of Curaleaf Holdings (CSE:CURA) with a "buy" rating and price target of $14 (Canadian). The stock closed at $8.56 on Feb. 10.
"We view Curaleaf as well-positioned to succeed in the U.S. cannabis space with a diversified geographic footprint and focused brand strategy," writes analyst Aaron Grey. "The company has already demonstrated the ability to operate profitably, with our model pointing robust long-term margin potential, along with top-line growth."
Mr. Grey said Curaleaf has nearly 140 retail licenses in 21 states. "We expect it will continue to benefit from states legalizing adult-use cannabis as Curaleaf has a presence in 12 states that are considering legalization in 2020," he added.
In addition, he said the company has a focused strategy of utilizing its newly acquired Select brand in the adult-use market and Curaleaf brand in the medical market.
Curaleaf is guiding for pro forma revenues to come in at $1-billion to $1.2-billion in 2020, "with our numbers conservatively coming in below the low-end of guidance at $752-million, given a slower roll-out of stores than we believe management had anticipated, continued regulatory bottlenecks, and Select closing one month later than expected," Mr. Grey said.