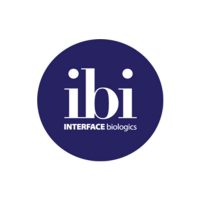 Closely-held Interface Biologics launched Ripple Therapeutics, a privately held, clinical stage developer of novel drugs.
The launch comes four months after Interface sold its Endexo surface modification business to focus on its Epidel drug delivery technology, which is based on making small molecule prodrugs into controlled release coatings or drug delivery implants, without the use of polymers or excipients.
Ripple's lead product, IBE-814 IVT, is a fully degradable intravitreal dexamethasone prodrug implant being developed for diabetic macular edema and retinal vein occlusion. Ripple is planning to initiate a Phase 2 clinical trial of IBE-814 IVT in the second half of 2020 under the FDA's abbreviated 505(b)(2) regulatory pathway.
"Following the successful sale of our surface modification business to Evonik, we felt that the best way to capitalize on our Epidel technology was to create a new company – Ripple Therapeutics – in order to facilitate incremental investment," Tom Reeves, president & CEO of Interface and Ripple, said in a statement.
"Ripple's initial focus is in ophthalmology, but this technology platform has wide ranging capabilities for sustained local drug delivery across a variety of drug classes and therapeutic areas," he added.
The majority of former Interface management and employees will transition to Ripple, which is currently pursuing a $25-million series A financing to progress IBE-814 IVT through its planned Phase 2 clinical trial.