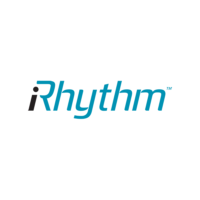 William Blair launched coverage of iRhythm Technologies (NASDAQ:IRTC) with an "outperform" rating, calling the company's digital health platform "market disrupting." The stock closed at $71.76, up $1.12, on Jan. 9.
Analyst Margaret Kaczor writes that the Zio system, made up of iRhythm's unique patch-based technology, AI-driven algorithm and curated reports, is disrupting the roughly $2-billion U.S. ambulatory cardiac monitoring (ACM) market.
"With new indications/products, growing clinical evidence supporting market expansion and first-mover advantage, we believe its tests can grow 25% to 30% over the next three years and still make up less than 25% of ACM market share," she added.
"We believe our estimates are achievable and beatable based on our survey of 50 cardiologists," Ms. Kaczor said. Takeaways include median Zio XT utilization is expected to grow about 65% through 2024; a permanent Category 1 CPT code should be a positive catalyst driving higher utilization; and nearly 40% of non-patch prescribers hope to use Zio within the next 12 months, she said.
However, in the near term, Ms. Kaczor said reimbursement uncertainty is likely to remain an overhang as extended-wear ECG devices move to a permanent Category 1 code. "Category 1 codes are generally positive events in medical device adoption (improved market access) but create uncertainty regarding future reimbursement rates. Updates are expected this spring/summer and should provide clarity, with implementation in 2021."
Longer term, "we believe iRhythm will be a major driver and beneficiary in the next wave of digital health, where devices can augment clinician judgment and help identify patients who can be managed at an earlier stage of disease," she added.