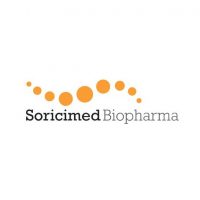 Closely-held Soricimed Biopharma updated its peptide-drug conjugate (PDC) program, which enables delivery of a cytotoxic drug payload bound to a targeting peptide directly to receptors that are overexpressed by cancer cells while minimizing damage to healthy cells.
PDCs have several additional advantages over other drug conjugate approaches, such as those that use antibodies, as they are much smaller; easier and less costly to manufacture; and have better tumor penetration, lower systemic exposure, and less risk of liver damage.
Soricimed is developing the next generation of PDCs for cancer treatment by linking cytotoxic payloads to its proprietary TRPV6-targeting peptides.
Soricimed evaluated SBI-1301, a conjugate of an extremely potent cytotoxic drug, as part of an earlier collaboration with Eisai, a Japanese pharmaceutical company.
In a statement, Soricimed said the results of this collaboration were compelling. Complete tumor regression was demonstrated in a mouse model of human prostate cancer with just three intravenous treatments of SBI-1301 over nine days. At the highest doses tested, there was no evidence of toxicity in the animals, and following 60 days of observation, the tumors did not regrow.
Soricimed also has completed a maximum tolerated dose study in an ongoing collaboration with a European-based biotech company interested in exploring the targeted delivery of their proprietary toxin to cancer cells. Animal efficacy testing in a human prostate cancer mouse model will be completed over the next several months.
"With the continued progress of our PDC program, we intend to utilize the data to advance partnering discussions with larger pharma and biotech companies," said Robert Bruce, CEO of Soricimed. "With the potential to more precisely deliver various cytotoxins with different mechanisms of action, while sparing healthy tissue, we are looking forward to initiating additional collaborations."
A portfolio of targeted PDCs is in late pre-clinical development at this time.
Soricimed's lead drug candidate, SOR-C13, has been shown to be safe and well tolerated, with indications of efficacy in a Phase 1 human clinical trial. A follow on Phase 1b investigator-initiated trial in late-stage cancer is currently underway at the University of Texas MD Anderson Cancer Center. SOR-C13 has been granted orphan drug status for the treatment of pancreatic and ovarian cancers by the FDA.