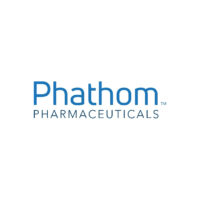 Phathom Pharmaceuticals (NASDAQ:PHAT) launched its Phase 3 trial of vonoprazan for the healing and healing maintenance of erosive esophagitis (EE).
EE is a type of gastroesophageal reflux disease, or GERD, caused by acid reflux into the esophagus. EE leads to erosions in the gastric mucosa and may progress to more severe diseases including esophageal cancer. Vonoprazan is a potassium-competitive acid blocker.
The trial will enroll some 1,000 EE patients in the U.S. and Europe. The first phase of the trial will evaluate the safety and efficacy of 20 mg once-daily vonoprazan, compared with 30 mg once-daily lansoprazole, a proton pump inhibitor, for the healing of EE for up to eight weeks.
The second phase will evaluate 10 mg once-daily and 20 mg once-daily vonoprazan, compared with 15 mg once-daily lansoprazole for the maintenance of healing of EE for 24 weeks.
"Vonoprazan, if successfully developed and approved for the healing and maintenance of healing of erosive esophagitis, as well as heartburn relief in those patients, would be the first new class of medicine available to patients in the U.S. and Europe in this category in over 30 years," Dr. Azmi Nabulsi, COO, said in a statement.
"We believe vonoprazan has the potential to become an important treatment alternative for the millions of patients not well-treated with the current standard of care," he added.