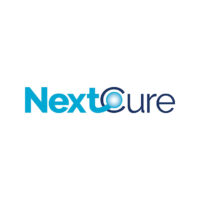 BTIG initiated coverage of NextCure (NASDAQ:NXTC) with a "buy" rating and $61 price target. The stock closed at $39.84 on Nov. 25.
NextCure is developing first‐in‐class medicines to treat cancer and other immune‐related diseases by attempting to restore normal immune function. It has built a robust target discovery engine called FIND-IO, based on discovery technology of Yale's Dr. Lieping Chen, NextCure's scientific founder and the discoverer of the PD-L1/PD1 pathway.
Analyst Robert Hazlett writes that NextCure's lead program is NC318, an immuno-oncology(IO)-related antibody, targeting Siglec-15, an immuno-suppressive protein of the tumor micro-environment. Siglec-15 normally has low expression in immune cells, but is over-expressed in many different solid tumors, and its "expression does not overlap with PD-L1, providing potential where anti-PD-L1's therapies are ineffective."
Mr. Hazlett said NC318 has demonstrated "important and rare single-agent activity in early clinical results; an update at the Society for Immunotherapy of Cancer showed durable activity in IO-refractory non-small cell lung cancer patients."
NextCure is employing its technologies to generate additional novel IO and immunomodulatory candidates, such as NC410, an anti-LAIR1 IO program that enhances T-cell and dendritic cell activity, which is scheduled to move into the clinic in the first quarter of 2020, he added. NextCure also has emerging efforts in autoimmunity and neuro-inflammation.