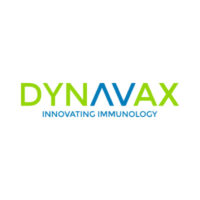 H.C. Wainwright initiated coverage of Dynavax Technologies (NASDAQ:DVAX) with a "buy" rating and $13 price target based on an outlook for the sales growth of the company's marketed hepatitis B vaccine, Heplisav-B. The stock closed at $4.24 on Oct. 17.
Heplisav-B was approved by the FDA in November 2017 and launched in January 2018. Analyst Edward White writes that Heplisav-B is the first and only hepatitis B vaccine that is administered as two doses. Prior to the approval of Heplisav-B, all standard hepatitis B vaccines required three doses.
Sales of Heplisav-B were slow after launch, which "we think hampered the stock price," as the first three quarters of the launch missed consensus sales estimates, Mr. White said. The consensus sales estimate was missed again in the first quarter of 2019, the fifth quarter of the launch.
However, he said first quarter 2019 sales of Heplisav-B sales rose 43.1% sequentially, "so perhaps estimates had gotten a bit ahead of themselves." Second quarter sales rose 47.5% from the prior first quarter and were relatively in line with consensus.
"We believe the improved trajectory seen in the first two quarters of 2019 bodes well for the full year and sales growth should continue at an impressive rate in the near term," Mr. White said.
The consensus estimate for 2019 sales stands at $36.9-million. Mr. White is forecasting Heplisav-B sales will grow 98.7% to $71.4-million in 2020, and another 48.8% to $106.2-million in 2021.
"We believe that investors should be impressed by the sales growth, and the stock should return to levels near its 52-week high, which was $13.75," he added.