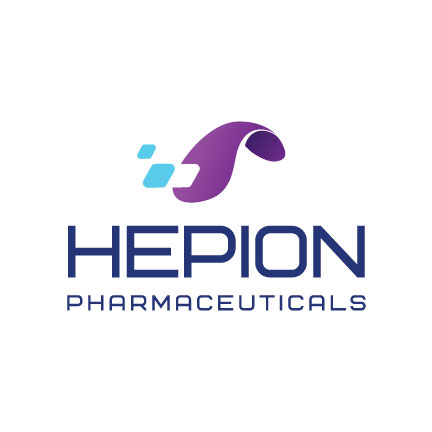 Hepion Pharmaceuticals (NASDAQ:HEPA) promoted Daren Ure, Daniel Trepanier and Patrick Mayo to the new roles of CSO; SVP of drug development; and SVP of clinical pharmacology, respectively, to further advance the company's lead candidate, CRV431, a cyclophilin inhibitor.
Drs. Ure, Trepanier and Mayo have extensive cyclophilin-based drug discovery and development experience. "I am delighted to see them be promoted to these key positions at a very important point in Hepion's evolution," Dr. Robert Foster, the company's CEO, said in a statement.
"Having recently focused our strategy squarely on realizing the significant potential of our lead candidate as a treatment for a variety of chronic liver diseases, I am confident that this strengthened management team will help Hepion to advance CRV431's clinical development," he added.
Dr. Ure has been working on cyclosporins and cyclophilins since 2003. He was a research scientist at Isotechnika Pharmaceuticals (now Aurinia Pharmaceuticals (NASDAQ:AUPH; TSX:AUP)) and then director of research and development at Ciclofilin Pharmaceuticals, which was acquired by Hepion in 2016.
Dr. Trepanier has more than 22 years of experience in the pharmaceutical industry, all of which relates to cyclophilins. He began working on cyclophilins in 1996 and developed Aurinia Pharmaceuticals' voclosporin formulation, which is currently in late-stage clinical trials. He also led Isotechnika's nonclinical development program before becoming director of drug development at Ciclofilin Pharmaceuticals in 2016.
Dr. Mayo has 20 years of experience in the pharmaceutical industry and has been working on cyclophilins since 1983. He conducted pharmacokinetic (PK) analyses for Aurinia Pharmaceuticals' Phase 2 lupus nephritis voclosporin study, as well as Ciclofilin Pharmaceuticals' early cyclophilin inhibitors. Dr. Mayo was Isotechnika Pharmaceuticals' director of clinical pharmacology from Phase 1 through Phase 3 of voclosporin's development for renal transplantation and plaque psoriasis.