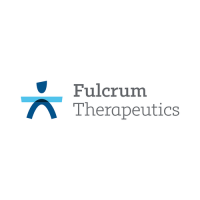 H.C. Wainwright launched coverage of Fulcrum Therapeutics (NASDAQ:FULC) with a "buy" rating and $21 price target. The stock closed at $6.59 on Oct. 2.
Fulcrum's lead program, losmapimod, a p38 alpha/beta MAP kinase inhibitor licensed from GlaxoSmithKline (GSK), is a repurposed anti-inflammatory compound in Phase 2 studies to treat fascioscapulohumeral (FSHD) muscular dystrophy.
"While p38 inhibitors as a class have been extensively investigated in clinical trials, mostly in inflammatory indications, their therapeutic benefit in neuromuscular diseases has never been explored," writes analyst Andrew Fein. "As a first-in-class compound, we believe losmapimod could deliver significant near-term value."
Among other things, Mr. Fein said losmapimod addresses the root cause of FSHD, the aberrant expression of double homeobox 4 (DUX4) caused by epigenetic dysregulation.
P38 inhibitors, screened through Fulcrum's proprietary drug discovery engine, are identified as the most promising drug-like compounds to suppress DUX4 expression in FSHD, he added.
"We think the extensive clinical data collected for losmapimod by GSK mitigates the safety risks from the outset," Mr. Fein said. In addition, the assembled clinical package of losmapimod has facilitated the dose-selection process, and could shorten the regulatory journey.