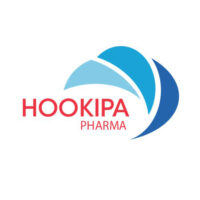 H.C. Wainwright launched coverage of HOOKIPA Pharma (NASDAQ:HOOK) with a "buy" rating and $15 price target. The stock closed at $7.76 on Sept. 26.
Hookipa is a developing therapies that leverage its proprietary family of viruses, arenavirus, designed to elicit antigen-specific immune responses, with applications for prophylactic and therapeutic vaccination strategies, writes analyst Debjit Chattopadhyay.
Hookipa is in a Phase 2 program with VaxWave and the IND for its second asset, TheraT, cleared in July 2019. Both programs utilize re-engineered arenaviruses but for diametrically opposite clinical applications.
For example, he said VaxWave is designed to express antigens specific to cytomegalovirus and is being evaluated as a prophylactic vaccine. TheraT and its follow-on program are being positioned as therapeutic vaccines to be used either alone or most likely in combination with standard-of-care for the treatment of human papillomavirus associated malignancies.
"The ability of arenaviruses to directly engage with dendritic cells and elicit robust antigen specific T-cell responses remains a fundamental differentiator of the platform," he added.
With clinical validation for both VaxWave and TheraT anticipated prior to the end of 2020, "we think Hookipa could have a lot to talk about over the next 12-to-16 months," Mr. Chattopadhyay said.
In addition to significant clinical readouts during 2020, he pointed out that the stock is trading at a 43% discount to its April 2019 IPO price of $14, which reflects a 28% premium to cash.